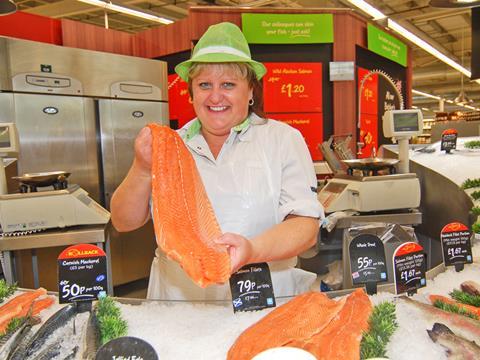 On a day when thoughts turn to the potential end of austerity and the economic prospects for the future, what must be going through the minds of Asda staff hit by the latest in a series of cuts?
On Friday the retailer admitted up to 2,500 more roles were at risk, affecting areas such as petrol stations, bakeries, back office staff and George customer service desks.
It is the fifth big round of cuts in the past two years to affect management at its Leeds HQ and frontline store staff.
So how does this latest announcement leave morale on the shop floor, especially given its looming merger with Sainsbury's?
The supermarket blames the "competitive retail" market for the latest proposals. Asda CEO Roger Burnley and his Sainsbury's equivalent Mike Coupe have made no secret that the proposed merger is a defensive move – allowing the two supermarkets to compete with the German discounters and other new threats such as Amazon.
So are Asda staff simply being made to pay the price for that new reality?
Asda is adamant the latest cuts are completely unconnected with the merger.
It also insists its handling of the situation is much more sensitive than the picture portrayed by the GMB, who called it a "hammer blow" in the run-up to Christmas.
Whilst admitting Friday's announcement hardly emerged in textbook fashion – instead via a leak from the union eager to put the boot in – Asda was keen to point out that the 2,500 figure was a "worst-case scenario".
In fact, Asda claims that in the past two years, out of around 4,000 jobs involved in various proposals actually only around 900 have been lost. No consolation for those involved of course, but certainly not so shocking a figure.
And on some of the latest proposals it would be hard not to have some sympathy. Take petrol station staff, where Asda is consulting with colleagues at 19 stores over a potential plan to ramp up the use of automated forecourts over the next two years. It claims this is a move dictated by growing appetite among consumers for technology which allows a speedier, more efficient service, rather than a cost-cutting measure.
Likewise Asda says proposals to close standalone George service desks at nearly 50 stores reflect efficiency moves, which others like Tesco have already taken. You would search long and hard to find a fashion service desk in the centre aisles of Aldi or Lidl.
The moves also involve consultations on combining back office function for cash offices, administration and people tasks, slashing the number of bakery staff hours in store and asking front-end hosts to perform other duties on top of their greeting roles.
Asda stresses it will do all it can to find new roles for the staff concerned. Combined with the union's pledge to "fight tooth and nail" for every job this bodes well for at least some of those workers involved.
However, the sad fact is the announcement means thousands of Asda staff now go into the vital Christmas period with their jobs insecure.
If Burnley wants to carry staff morale with him through the process to come, he must convince those in the firing line that there is much more to this – and indeed to the merger – than just targeting staff costs to pass on efficiency savings to shoppers and boost profits to be channelled back to HQ - be it Bentonville or Holborn.