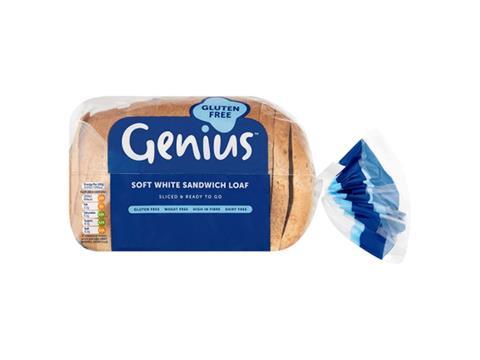 Gluten-free bread brand Genius is being trialled in the mainstream bakery aisle of Asda from this week.

The trial, which Genius claimed was the first of its kind by a UK supermarket, is taking place in 50 Asda stores over a 12-week period and involves its 350g brown & white loaves (rsp: £2.29). Genius said it hoped the move would increase penetration of gluten-free.

"We see a major opportunity to reach out to a broader audience of consumers beginning to consider gluten-free or a lower-gluten diet as a positive lifestyle choice," said CEO Roz Cuschieri.

The trial will be supported by PoS as well as advertising and digital campaigns.