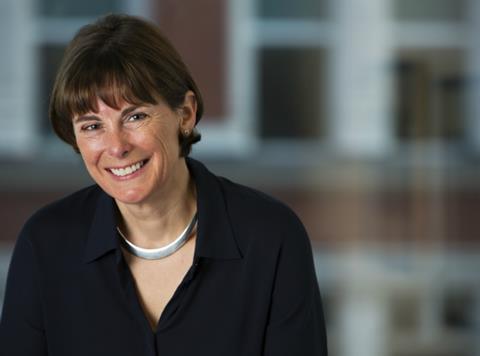 Shorn of funds, stripped of its health remit, pilloried by the press, and mistrusted by industry, the Food Standards Agency has struggled for years to find a chair. The interim appointment of Tim Bennett lasted five years until finally, on 1 April 2016, Heather Hancock took up the unfancied role. So my first question is obvious: why did she take the job?

"I am an outside-in person. All the things I've done, if I've succeeded, it's been with an outside-in perspective. The ability to take an outside-in perspective is intellectually challenging. And so far it's been good fun."

One thing's for sure: Hancock doesn't hang about. CEO Catherine Brown was out before Christmas. (Successor Jason Feeney joined in April.) She's also not interested in being a consumer champion.

"Protecting the public is not the same as championing the consumer. If you were to go back three years, that consumer champion thing was a strong message within and probably playing out outside the FSA, and to my mind, that is not the territory for a government department. It's important territory for NGOs, and if it's not being filled then we have a role to play in identifying that, but the risk is you become too bothered about the activist consumer. The voice in the echo chamber is usually that of an activist, who is better able to protect their own wider interests than the passive consumer, .

"We're not saying we're not interested or they're wrong; it's just not what we're there to be.
"It's not about being bezzy mates.
It's knowing that if you've got a relationship and an understanding,
you will become a better regulator"
"Let's get back to what it says on the tin. It's about protecting the public. It's about being a modern, accountable regulator. It's about really tedious things, things that are going to sound like management consultant speak, like change management, complex programmes and how you deliver them over a long period of time."

At the heart of her plan is a more risk-based approach to food safety, understanding "where to intervene, and what the priorities and risks are. We've set ourselves a target that by 2020 we will have identified and started to implement a modernised regulatory approach."

But "self-regulation" trials with the likes of Tesco and Mitchells & Butler have already proved controversial, with some commentators accusing the FSA of "industry capture". An accusation she refutes, obviously.

"It's not about industry capture, or being bezzy mates. It's about knowing that if you've got a relationship and an understanding of the businesses you're dealing with, you will become a better regulator."
Snapshot
Status: married, two sons 20 and 18
Education: Park High School Colne, Nelson & Colne College, St John's College Cambridge. MA in Land Economy.
Career: 1987-1994 worked in various roles at the Home Office. 1994-96 ran the Millennium Commission. 1996-1998 moved into management consultancy with Deloitte. 1998-2000 CEO of Yorkshire Dales National Park Authority. 2000-03 ran Yorkshire Forward. 2003-2014 managing partner and global managing director Deloitte. Has also served on board for the London 2017 World Athletics Championships.
Mantra: "How will we know?"
Interests: gardening, cooking, the countryside, skiing
Book: East West Street
Desert island meal: English asparagus and home made hollandaise, roast rib of beef (needs to be my neighbours' Welsh Black or Beltie!), creme caramel.
Needle in a haystack
Her approach has not been dictated by budgets. Effectiveness is the driving force.

"The starting point here is not 'there's a lack of resource'. The starting point is, we're chasing round looking for a needle in a haystack. And most businesses are better informed and more frequently informed about their level of compliance than we will ever be. And the real question is, what are they doing with that information? In my endless visits to slaughterhouses, I ask, 'What are you testing overnight when you have your deep clean?' and they say, 'Oh, we're taking 50 or 60 swaps'. And that makes me wonder where that information is going. Because if we're really bothered about hygiene, we'll learn a lot more from those 50 or 60 swabs than going on a visit, and poking around with a stick."

Hancock believes testing regimes cannot continue to operate on a one-size-fits-all basis. That will free up money and resource to focus on higher risk operators. And while identifying "small independent, single owner takeaways; popups; and foodservice outlets" as particular risks, it's not meant as a criticism. "Chances are they're not doing it wrong deliberately. Do they know what right looks like? Have we made it easy for them? I hear lots about HACCP. For example. HACCP for small businesses requires a level of technical and scientific knowledge. Do they really need that or do they just need to know what to do? That's what I hear all the time. 'Just tell us what to do.'"

And crucially that doesn't mean big suppliers and big retailers will be off the hook. As a risk-based system, it would reward companies with lower cost regimes based not on size but on compliance and performance. And it would punish them with a more onerous regime, that "costs more and is a set back in terms of reputation and brand".

A more risk-based approach will also be invaluable to local authorities, Hancock believes. "There's a resourcing challenge in local authorities, but it has to be set against the increasing complexity in the world. I am confident if we can create a more risk-based proportionate system, in which local authorities can still have a role, there will be more options about how you either secure assurance, and how local authorities choose to offer it as well.

"Local authorities are fundamental to food safety, but the world is changing, it's ever more complex. To be a successful EHO these days, you've got to understand the complexities of the global supply chain. You've got to understand a level of data and technology that probably wasn't part of your training. Lots of EHOs are showing they are up there and doing it, and I actually think there is scope for them to be more specialist and to add more value, but to be able to do that, you've got to be able to free them up from some of the more routine things they're doing.

"So in places like Leeds they've already contracted out their Food Hygiene Rating System inspections. Well, why wouldn't they? If you've got confidence in whoever you're contracting to, and they're sufficiently assured and audited.
National Crime Unit
With a more cost-effective approach, Hancock knows she can challenge the government to provide more funds - if necessary. "I've spent half my career in the public sector. Almost always finding ways to do more with less. So, as a matter of principle, I don't think more money is always the answer or delivers you the best solution. The FSA has not been singled out. In fact it's slightly been given more benign treatment compared with other departments. You can either rail against reality or you can evidence how you have risen to the challenge, done more with less, and then have the authority to say 'we can't do that, we can't go there, we are compromising our core purpose'.

"Have we got the money to do what we need to do? Yes. As long as we keep finding more efficient and effective ways. Have we got spare money to spend on the margins, to look a bit further ahead with the science, to pump prime through innovation? No. But actually, given what's on our agenda we probably haven't the head space right now."
"It was a half job wasn't it?
If we really want to tackle food crime we've got to go beyond phase one.
And I'm really clear, unless we get more money, we're not doing it"

Except for one thing perhaps. Hancock has "begun the process" of saying the National Food Crime Unit is not currently able to fulfil its long-term aspirations. "It was a half job wasn't it? The first two years were meant to be about intelligence gathering and Andy [Morling] and his team have built up a network, gained a lot of trust, there's more of a willingness to let them know, and local authorities and police forces have recognised there is some expertise they can draw on. But if we really want to tackle food crime we've got to go beyond phase one. Intelligence is useful but with the best will in the world, local authorities and police forces can't prioritise it and don't have the specialist skills for what is a very complex form of fraud. If somebody dies, because someone has been wilfully fed an allergen, every authority and police force in the country is going to act and respond to that. It's the not so evident parts of the food crime system we need to tackle and that's where the gap is. And I'm really clear, unless we get more money, we're not doing it."

She would also like "to get to the point where we make the case for the investment but show, partly because of industry support and partly because of becoming a more efficient regulator, that perhaps the investment can in the medium term be replaced by some of our general sums, so it's not a constant stream of new funds."
Political profile
Hancock has been "slowly rebuilding the FSA's profile" with politicians, along with civil servants in the Cabinet Office and BEIS. There has also been a big outreach to FSA staff, "giving them some recognition, and letting them understand that while we talk about change, that's not a criticism, but a recognition of other external factors and how we can do it better".

Plus, she is "really bothered" that this is an FSA for England, Wales and Northern Ireland.

"We don't have separate FSAs. It's too easy for that to splinter a bit, through people being really well meaning and wanting to sound locally committed, to give the impression we have different regimes. We don't want the public to think they're cared for more in one part of the country versus another. There's a standard, let's meet that standard, and give everyone the assurance."

But above all, her outreach has been focused on improving industry relationships. "I've spent a lot of time on it, and done it repeatedly, constantly seeking their feedback on where I think we're right and wrong. This is not about are we in 100% agreement, but the disagreement ought to be in the margin. If they are in the middlel , or there is something fundamentally wrong."

Hancock acknowledges the FSA's aggression in the past hasn't always helped. "I do think the campylobacter approach bruised some relationships, and even though we're now in a good place, in terms of outcomes, I've discovered this industry does have very, very long memories.

"But we're going to get a lot further if we can build the appropriate relationship. First, if we have a crisis, having no relationship is a bad place to start. You don't want to pick up the phone to the chairman of a big supermarket or manufacturer and know this is the first time you've spoken.

"Second, we are desperate for line of sight for what's coming over the horizon, and no matter how good our network and our scientists, it will be better if we can gather that intelligence from industry.

"And third, you need to understand the economics of the industry. What drives business behaviours. The holy grail of regulation is how you measure management and culture. It doesn't avoid a person getting something wrong but it avoids it being systemic, which almost wilfully puts public health at risk."

Hancock has been heartened, "despite their dislike for how it originated", by the industry's "willingness to invest and innovate and to find a way, if not to collaborate, then certainly to cooperate" on the campylobacter issue. Her suspicions about where food safety has sat on board agendas have also been assuaged by her meetings.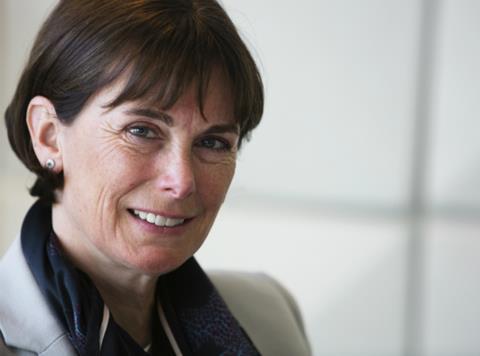 "I've been to see a number of chairmen. And you always meet with their food safety director and you can tell how much they meet, how much they know about one another. And I am always suspicious of how much visibility food safety has on their agenda. But they have shown me the board reports and where on the agenda food safety is sat. And I found that really reassuring."

She is also encouraged that a group has been set up looking at controls in meat, "which is really important for us and the industry. Even a year ago we couldn't have envisaged that group of industry and stakeholders being willing to form and look at those questions." She's also reassured by the industry's response to the recent fipronil egg scandal in Holland. While there are lessons to be learned from "the flow of information from some countries" - a rash of notifications resulting in the FSA revising its numbers alarmingly upwards (and Hancock returning from her holiday in France) - she was "really pleased" with the speed of the UK response, tracking down product, at what level, if it was still on sale, and actions needed.

And if nothing else, the FSA's subsequent recall proves its independence. "In every incident, there is a view to say less, share less, recall less. I'm sure there was here. But even when there isn't a health risk, you need to strike the right balance between transparency and reassurance, because the pesticide should not have been there." Together with the FSA's recommendation - recently approved by the government - that CCTVs become mandatory in abattoirs, Hancock is convinced that low public trust in food - one of her "biggest bugbears", which is "mostly not fair" and "totally disproportionate" and has "such a terrible impact on all of us" - can be eradicated. But only when industry and the FSA have learnt to have a more grown up relationship.

She finds it "really disappointing", for example, that "there are reams of data produced about environmental performance and sustainability, [yet] nobody will say anything about their food safety performance.

"I'm not asking them to report on what's gone wrong. I'm asking them to report on what's gone right. You don't get any stats on the thousands of food safety audits taken in the past year. You don't get any assurance on the tiny proportion of recalls that happen. So why should I be [struggling] to find that data?"
The role of science
Hancock also wants to increase the visibility of science in the FSA's decisions and priorities. Earlier this year she set up a new independent Science Council. But again there's a balance to be struck. "One of the things I've tried to do is to ask how clearly have we set the framework in which we're investing our science spend. It goes hand in glove with how we decide our tolerance of risk. At the moment it happens within the EU context but it's likely in the future to be a UK decision. We'll never invest enough money to be able to get to the bottom of all food risk and then take action. So, for example, on campylobacter, we've got to a good level, but to go even further, where's the cost-benefit tradeoff? Are there other public health risks we should turn our attention to that are more acute now in comparison?"

Hancock cites listeria and AMR (anti-microbial resistance) as two areas of increased concern. The FSA is also upping its investment in allergens. As someone who suffers from coeliac disease she understands more than most the challenge but "when you think that two children in every class of 30 has a food allergy, and one in 100 have coeliac disease, we all know somebody, eat out with somebody, shop for somebody, who is dealing with this, so we are starting to examine the cause rather than tackling the outcome, and to understand what our role might be."

Brexit also poses other challenges. "There's a political position to take first about the UK's marketing position on its food. Ministers have to decide who's best to handle food. What does the government want British food to be known for? What do consumers need to know, what message should they put out about it?"

And while she won't be drawn on whether the UK should follow the EU's lead on standards ("that not my pay grade), she believes we can have a different position. "In England, Wales and Northern Ireland, we are clear on what the standard is: to protect the public health interest of that population. That's about standards. We've been seen as leaders in Europe in terms of our influence and performance, and I think everyone can be confident we are going to want to maintain those outcomes for our consumers. Whether the government chooses to maintain them through legal equivalents is an issue for the government, and way beyond food I would have thought."