Roger Burnley's tenure at the helm of Asda has been full of distraction and change. So as he prepares to step down, what does he think his legacy will be?
For five years, Asda boss Roger Burnley has struggled to work without some form of major distraction. As CEO for three years, having previously spent two as king-in-waiting, his tenure has been marked by tumultuous change.
That included steering Asda through two takeover bids – the first a merger with Sainsbury's that ended in high-profile failure – and leading it through the challenges of the ongoing pandemic.
It must have taken its toll. So it's perhaps unsurprising that Burnley, who joined Asda as deputy CEO after a long gardening leave as Sainsbury's former retail and operations director in 2016, announced last week his eventful reign would be coming to an end.
That means he has one final challenge ahead before he leaves next year – to manage the transition of ownership from Walmart to Asda's new owners, the billionaire Issa brothers of Euro Garages.
"I'm sure my legacy will be a change of ownership after 20 years of Walmart," Burnley says. "That's included the merger process with Sainsbury's that ultimately didn't happen and then this change of ownership.
"And, of course, steering the ship through the challenges of daily and weekly trading and being there for our customers during the pandemic while going through all that in the background. That's been like spinning two plates at once."
Amid all these challenges, though, Burnley has kept the trademark mild manners and unflappable dignity that have made him well placed to deal with such a rollercoaster ride. And he's keen to make clear there is no bad blood between him and Asda. "The decision to leave is a genuinely personal decision. It's entirely magnanimous," he stresses.
"It's clear to me that it's right for everybody. It's right for Asda and right for our new owners that the CEO is around for a good term. That's not something I was personally prepared to do."
Burnley's actual leaving date isn't set in stone. He has promised to stay on at Asda until the retailer has found a long-term successor, and until the transition to its new owners is completed.
On the latter front, at least, there's still plenty of work to do. The Issa brothers' £6.8bn deal, backed by TDR Capital, "completed" last month but still faces the final hurdle of approval, due next month, from the Competition & Markets Authority – the same regulator that blocked Asda's merger with Sainsbury's in 2019.
"The Issa brothers and TDR genuinely want me to be around for that time and I think that speaks volumes because it's quite rare," says Burnley.
"I will be working every day to continue the strategy which we have clarified and begun to implement and which our new owners will undoubtedly augment with their own ideas."
Performance concerns
Arguably, the change in ownership has come at a detrimental time. Amid all the noise of the takeover, some experts suggest the Leeds-based retailer has been outshone by other supermarkets during the pandemic.
As analyst Nick Bubb puts it: "Some shrewd judges thought that Burnley would be leaving anyway because of the underperformance of the business but the takeover by the Issa brothers seems to have sealed his fate."
For his part, Burnley refutes the claims in his typically diplomatic style. He says Asda has suffered more than other supermarkets during Covid because of the relative long journey times to its out-of-town stores and its lack (thus far at least) of a c-store empire.
He insists he is "proud" of Asda's performance and says it has "stood up" to the substantial challenges posed by the pandemic.
"Actually I'm really proud of the sector as a whole over the last 12 months," he adds. "We have been there for the UK population and it's been much more complex and difficult than people realise."
Plus, Burnley is confident of Asda's future prospects. He insists a major restructure of its online grocery business, as well as the new owners' plans to ramp up its convenience offer and new retail partnerships, point to less troubled times ahead.
Asda had already made great strides in dealing with the huge surge in online orders, having increased its online capacity by a staggering 90% since the first lockdown a year ago.
"We have to move forward and continue to improve the efficiency of the store pick model"
Then last month, Burnley announced a major restructure to switch the focus of the business even further towards online. That wasn't without its casualties. While it will see 4,500 new jobs created in dotcom operations this year, there will also be a consultation over the future of 5,000 jobs.
The shake-up will include the closure of Asda's Dartford and Heston home shopping centres, affecting 800 staff, while future online orders in the south of England will be picked from local stores rather than dark stores.
Burnley says he feels sympathy for colleagues whose futures face upheaval because of the move. But he adds Asda has a duty to seek to make its online business more profitable and efficient.
"It is already much more profitable," he says. "If I look back even three years ago to our pick efficiency compared to what it is now, it is out of sight.
"There's no one silver bullet but we've made a decision to go into consultation about closing our two automated dark store sites and clearly we are not alone in that conclusion," he says. "I'd never wish that change and uncertainty on our individuals involved, but we have to move forward and continue to improve the efficiency of the store pick model.
"We are not at the end of that journey of profitability and we can see that we will become more efficient. While we won't have standalone dark stores as our method of fulfilment, we will get increasing tech in stores and so the next stage of evolution in measures of automation in store."
Burnley's Asda rollercoaster
October 2015: Sainsbury's supply chain director Burnley is named Asda's next chief operating officer, but must spend a year on gardening leave. He previously worked at Asda under Archie Norman and Allan Leighton during the 1990s before joining Matalan.
January 2018: Burnley takes over as president and CEO of Asda, replacing Sean Clarke.
April 2018: Sainsbury's and Asda announce their intended mega-merger to create a £51bn retail giant.
April 2019: CMA blocks 'Sainsda' merger after finding it could lead to increased prices in stores, online and petrol stations.
October 2020: Walmart agrees terms for the £6.8bn sale of Asda to Issa brothers and TDR Capital.
February 2021: Asda announces consultation over 5,000 jobs as part of a major restructure to shift the focus towards online, in a bid to cater for changing shopper behaviours.
It's a significant move for Asda, which has not always been seen as the most fleet of foot operator when it comes to embracing new technology. But Burnley says he is excited at the changes coming down the track, not least what he says will be a revolution in the way prices are communicated to customers in-store.
In November, Asda launched what is believed to be the biggest trial yet of electronic shelf edge labels (ESLs) which saw more than 23,000 such price tags rolled out at its Stevenage trial store. It has been testing how the technology can be used in major price campaigns such as its Rollback scheme – and Burnley says it will soon be rolled out across Asda's entire estate.
Under the plans, displays made of 'e-paper' could be changed at the touch of a button, allowing whole areas of the store to be updated with price changes in minutes, effectively communicating its EDLP strategy.
This is a key point for Burnley. He insists Asda is as determined as ever to stick with its EDLP strategy, despite the challenges of tackling the discounters and rivals such as Tesco, which were cited as the rationale for that thwarted marriage with Sainsbury's.
That will undoubtedly be a challenge for Burnley's successor. For now, their identity is setting the rumour mill alight. Marks & Spencer food boss Stuart Machin and Morrisons number two Trevor Strain are among the names being touted as potential candidates.
Some sources point to a lack of potential internal candidates for the top job, suggesting the Issa brothers will surely need a supermarket heavyweight to lead their new venture, despite Asda's foray into forecourts and convenience.
"Value in fuel, just like value in our stores, is an important part of Asda. Our new owners are very clear on that"
The outgoing CEO is keeping his cards close to his chest on that front. "It's far too early to say whether the appointment will be external, that process is literally just beginning," says Burnley, who worked under Walmart appointment Sean Clarke before stepping up to the top job. "That will be up to the new owners but I will work with them in that appointment."
As for the brothers themselves, he suggests they have yet to truly make their presence felt on Asda's future direction of travel. "It would be a disservice to them to say their arrival hasn't had an impact as that implies they haven't brought anything, but genuinely the bedrock was there already in our strategy.
"Whether that is growing online, accelerated of course through Covid, where I think we were first out of the blocks in getting on with that growth, or on the partnership strategy we are already working on well before the takeover, this is about them getting and augmenting that strategy.
"They have a real talent for working with partnerships in the EG estate and you can see that so there's a great synergy but I'm sure they will have lots of ideas too," he adds (see box, below).
One of those, Burnley insists, will not be putting up fuel prices, despite speculation to the contrary. "I can't comment too much with the CMA investigation ongoing, but we're absolutely clear that fuel prices and value in fuel, just like value in our stores, is an important part of Asda," he stresses. "Our new owners are very clear on that and it won't change."
Burnley on the Issa brothers' plans for Asda's next chapter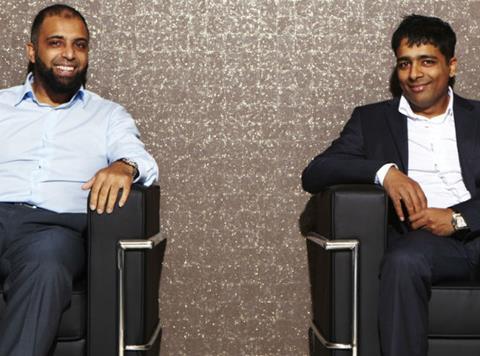 In-store partnerships: "Our end-to-end range transformation will give better availability and create space for our partnerships, which mean we are growing with our supply partners."
Convenience expansion: "Of course that's one of the exciting things we will now do and were already doing with Euro Garages long before the Issa brothers turned their attention to buying us. We've now opened our fifth Asda on the Move store. They are great and we look forward to many, many more."
Fuel prices: "We are absolutely clear that fuel price and value in fuel, just like value in our stores, is an important part of Asda. Our new owners are very clear on that and it won't change."
People first
As for his own lasting impact on the Asda name, Burnley is typically modest. "I think we've been very customer-focused. We talk about the customer an awful lot and we listen to our customers and our colleagues, and I hope I've epitomised that day in, day out," he says. "I would hope to have left us being very aware of and listening to our customers and very much a people business."
Being people-focused seems to come naturally to Burnley, who has experienced the human cost of lockdown for himself. His daughter Jodie, born with cystic fibrosis and the receiver of a life-saving double lung transplant in 2012, was on the government 'shield list'.
A prominent campaigner for transplant charities, it's another challenge Burnley has faced in his career. But despite all the traumas, the Asda boss says he is not intent on stepping away from retail just yet – and there's no sign of an early retirement.
"I'm going to focus on Asda with all my energies and continue to spring out of bed every morning and do my best for Asda for the next year. Only then will I turn my thoughts to life beyond.
"But I'm only 54 and three quarters. I do feel like a have a lot more to give."
One thing is for sure: Burnley would be unlucky to find a new role in which the level of upheaval and distraction is quite so brutal.


Ian covers Tesco, Asda and Morrisons among the major retailers. He's also our go-to guy for all issues related to health, high street and public affairs.