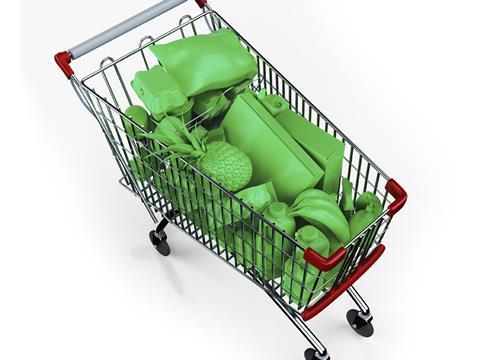 You don't hear greenwash mentioned much any more because, I think, everyone is at it. Certainly Karoline (with a K) has seized the initiative on the sustainability front and brought together a coalition of somewhat shady producers under the aegis of the Campaign for Reasonably Acceptable Palm oil, arguing this is much better than unacceptable and should thus be embraced by the hoity-toity, over-principled likes of Unilever etc.

The 'it could be worse' approach is one of the drivers of PR, and the most used phrase in campaign evaluation. It was also the slogan we pitched speculatively to a retailer at the start of the year: 'Tesco: it could be worse.' Quite catchy, really. That's shortly after we pitched it to The Co-op Group. And Morrisons. You get the picture. If at first some dumb but picky client doesn't buy a cracker of a campaign, then keep recycling it.

We have thus found a berth for our election idea and after a blinding pitch to the British Bivalve Board, the Eat More Whelks party has been formed and will be fielding candidates in at least two seaside constituencies in May. This will involve a giant loudspeakered 'Whelkmobile' (a fibreglass shell on an old Morris Minor) and putative MPs who have already changed their names by deed poll to Vinegar and Whitepepper.

Sounds more rewarding than working on Creme Eggs these days. Obviously nothing good could ever come from a company called Mondelez, which scholars reckon is derived from the Latin from 'shoot', 'self' and 'foot'. I've amended my Creme Egg cocktail recipe to reflect the chocolate change: Take one Creme Egg and a large shot of toffee vodka. Drink the vodka and throw away the egg. Cheers.