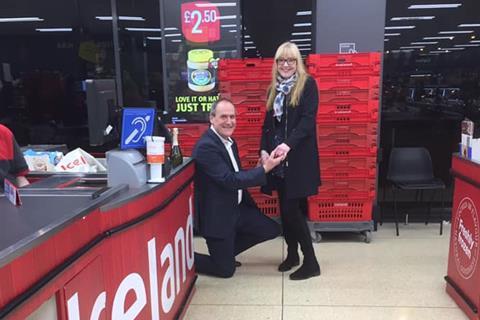 Coronavirus may have put a few weddings on hold, but it can't stand in the way of true love.

Congratulations to Robert Ormsby and Patsy Murdoch, who got engaged in Iceland last week. Robert had planned to pop the question in the country of Iceland, but after the couple's holiday to Reykjavik was cancelled, he improvised and got down on one knee in the next-best thing – the Iceland supermarket in their home town of Tonbridge.

Robert, a charge nurse, got Patsy to go into the store on their way to dinner under the pretence of 'picking something up'. He found an empty aisle and asked the big question – receiving a positive response.

The supermarket's celebratory tweet told the couple to "enjoy your honeymoon to Iceland on us" – with an emoji of the country's flag suggesting it's generously willing to fork out for a trip a bit further than one of its stores when the knot is tied. Bravo.