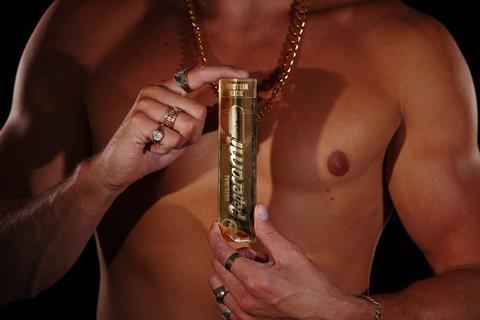 The 'world's most expensive Peperami' is here, meat-stick fans! Weighing in at 295g, and made from 18-carat yellow gold, the £1,500 'blingy pendant' dangles from a 34-inch chain.
It features an opening at the back, allowing the wearer to pop their favourite meaty snack inside for later consumption – making it, surely, 'the world's most expensive Peperami wrapper'. And who's to say the sort of person willing to wear this wouldn't also be willing to walk around, gently emanating a porky whiff from their chest area?
The pendant is available for purchase (they'll be made to order), but for those without the cash to splash, one will be available to win via a social media competition called #MeatTheBeat, in which the likes of Ashley Banjo and Jacqueline Jossa will apparently show the nation what it means to have 'flava'.
We can't wait. Meanwhile, 'mini' versions of the necklace are available for just £75, for more discerning, subtle Peperami fans.