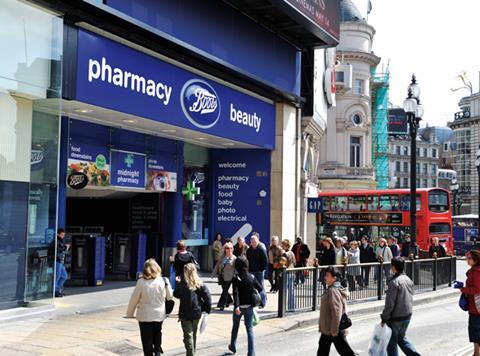 Boots has announced plans for a major cull of backroom staff, as it becomes the latest major retailer to try to reset its business.
The high street chemist giant said it needed to transform to adapt to the "rapidly changing" needs of consumers, admitting it was under-resourced in areas such a digital.
It said the job cuts would be achieved through a combination of natural attrition, redeployment, retraining and redundancy, and that a formal consultation process with staff would begin soon.
New investment to make the retailer "a true omni-channel retailer" would see the creation of a new customer offer, Boots said, with the moves to impact on stores in the UK and Ireland, including Boots' opticians.
"Boots has an incredible heritage of delivering care and support to communities across the UK for over 165 years," said Boots president Simon Roberts. "While we have continued to deliver a solid performance in recent years, despite challenging market conditions, we cannot be complacent and must be stronger and more agile going forward, to meet the fast changing expectations of our customers.
"Together with my leadership team, I believe this plan will make Boots even better for our customers and drive sustainable future growth. We also remain fully committed to our presence in Nottingham, which has been the home of Boots since the very beginning.
"We have not taken these decisions lightly, and understand the impact that today's announcement may have on our colleagues. We are fully committed to doing everything we can to support all our people as we transform Boots and strive to be even better for our customers and patients".