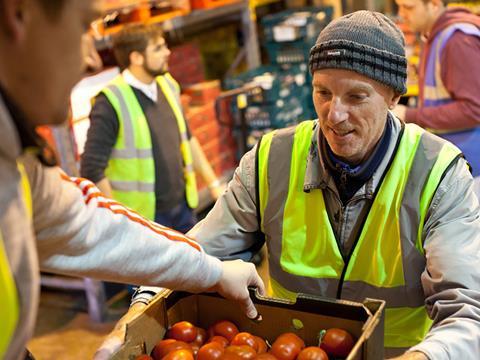 Food charities and industry trade associations have slammed the government's lack of commitment to helping vulnerable groups put at risk by a no-deal Brexit.
An open letter from signatories including Sustain, City Harvest, FareShare, Independent Food Aid Network, the PTF and the FWD, said it was "dismayed" the government will "not help vulnerable people get the food they need in the event of a no-deal Brexit," and "expects the commercial food industry to secure food supplies for vulnerable people currently served by frontline charities and food banks."
The government's Operation Yellowhammer plan, out last week, admitted low-income groups would be "disproportionately affected by any price rises in food and fuel".
And last month FareShare, the UK's largest food charity, warned a no-deal threatened the supply of surplus food to charities feeding the poor.
But earlier this month, new environment and development minister Zac Goldsmith said Defra was "not responsible for the supply of food and drink to the population in an emergency".
He added: "The expertise, capability and levers to plan for and respond to food supply disruption lie within the industry [which] is experienced in dealing with scenarios affect food supply."