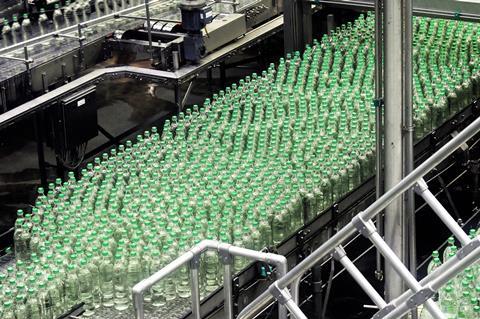 On 25 March 2019, the Office for Product Safety and Standards issued guidance for consumer businesses on proposed changes to product safety laws if we exit the EU on a no-deal basis. The guidance provides details of certain product safety regulations that are going to come into force if there is a no-deal Brexit.
The guidance only applies from Exit Day if we leave the EU without a deal, but could have an impact on the fmcg sector.
Although the product safety landscape will not change dramatically following the UK's exit from the EU, amendments are required to create a framework to replace the EU's. Manufacturers whose goods are already placed on the EU market prior to Brexit will continue to be able to circulate in the UK and those that meet EU requirements can stay on the UK market post-Brexit, but for a limited time only. Further regulations will likely come into force to clarify this.
The guidance provides details on how the UK product safety regime will operate after Brexit and what UK businesses need to do to get ready.
Manufacturers and brands alike will now need to check whether product labels need to be changed. For instance, the UKCA marking is the new UK conformity assessed marking for products being placed in the UK market, replacing CE marking.
Harmonised standards could also change, with UK approvals for new products placed on the UK market. In addition, existing harmonised standards are going to become 'designated standards' to demonstrate conformity with UK requirements, maintaining a single standards model.
There will also be questions around whether a UK business bringing product into the UK from the EEA could now be classed as an importer rather than a distributor. Being an importer carries additional responsibilities for product safety and labelling, which is different from responsibilities carried by distributors.
For example, a UK supplier of an Italian product to a UK retailer would be considered a distributor in the EU single market. After Brexit, this UK supplier could be considered an importer and will be potentially liable for defective products under the strict liability regime in the Consumer Protection Act, as well as additional responsibilities in respect of safety requirements.
Under the current CPA, it is a defence if a defect to a product is a result of compliance with any requirements imposed by existing EU law. Post-Brexit, this will only serve as a defence where the relevant EU law has been retained by the UK – and there is no current sight on what will and will not be kept.
The General Product Safety Regulations are also likely to be altered.
Currently, there is presumption of conformity to the general safety standard where a product conforms to EU-set voluntary standards. This presumption would now only apply to products in the UK market complying with a voluntary national standard of the UK. This UK standard will be set and deemed appropriate by the Department for Business Energy and Industrial Strategy, and it will publish relevant standards as required.
The UK will also no longer benefit from the EU Rapid Exchange of information database. BEIS will establish and operate a database with information on market surveillance and product safety, and no will longer make notifications to the European Commission.