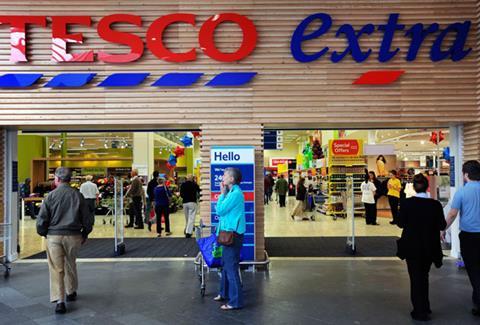 Tesco's chairman John Allan has warned of short-term fresh food shortages for up to "a few months" after the Brexit transition period ends in January.
"We can't rule out the possibility that if there is dislocation at the ports of entry to the UK there will be some shortages of some items of fresh food, at least for a time," Allan said in an interview with Bloomberg Television on Friday.
Allan insisted there was no need for the public to stockpile, "but there may be some things we have to learn to do without for a few weeks, possibly a few months after Brexit," he said.
Food businesses built up stocks ahead of previous no-deal Brexit deadlines last year in order to manage the worst of the short-term disruptions, but warehouse space is now running out across the country as businesses build stock ahead of Christmas and a coronavirus second wave.
Tesco and other supermarkets were working hard to build the "maximum possible inventory," said Allan, though "this Brexit is happening at the worst possible time of course for the food industry".
British supermarkets have been urging government to reach a 'zero tariff, zero quota' deal in negotiations with the EU. Food imports from the bloc account for 30% of produce in supermarkets but could face an average tariff of 20% without a deal, according to analysis by the British Retail Consortium.
The UK is particularly reliant on the EU for fresh fruit & vegetables during the winter months. The short-shelf life of the product means supermarkets struggle to build up inventory for more than a few weeks.
Boris Johnson warned this morning that the UK would start preparing for 'no-deal' unless there was a "fundamental change of approach" by the EU.
The comments drew an immediate backlash from industry. "The prime minister's statement signals that we are heading into very dangerous territory," said FDF CEO Ian Wright. "The perils of a no-deal exit for GB food and drink manufacturing remain as real as ever.
"In the event of a no-deal Brexit, shoppers will, literally, pay a heavy price. Imported food and drink from the EU will face eye-watering tariffs averaging 18%, kick-starting price rises. At the same time, border delays and disruption will bring further costs which will not be subsumed by industry. A no-deal outcome is bad for food and drink businesses, bad for food security, and bad for every household in Great Britain."