BrewDog loses legal battle over name of Elvis Juice beer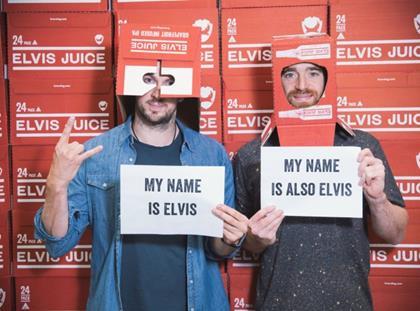 BrewDog might have to change the name of its popular Elvis Juice beer after losing a legal battle with the estate of Elvis Presley.

After a two-year fracas, the Intellectual Property Office (IPO) ruled on 23 June the beer's name risked "a likelihood of indirect confusion" with the late singer's trademarked image and likeliness, which are owned by his estate.

'Whilst I accept that BrewDog may have something of a reputation, there would still be a significant number of average consumers who will not have heard of it,' said trademark hearing officer Oliver Morris, in the written ruling.

'Notwithstanding that Mr Presley died nearly 40 years ago, he was/is such an iconic figure, that I would be very surprised if many people (including those at the younger end of the average consumer age spectrum) had not heard of him.'

BrewDog was ordered to pay £1,500 in costs, and will now have to change the beer's name or seek permission from the estate to use it. The brewer declined to comment.

Presley's estate lawyers first demanded BrewDog change the name of the grapefruit and blood orange IPA when it launched in 2015.

They were met with a mocking response from BrewDog founders James Watt and Martin Dickie, who changed their names to Elvis by deed poll and slammed 'petty pen pushers attempting to make a fast buck' in a vitriolic blog post.

It comes as Elvis Juice has racked up £2.1m in sales over the past year, boosted by a slew of listings in the mults and a considerable dip in average price [Nielsen 52 w/e 22 April 2017].