Britvic launches A Healthier Everyday sustainability drive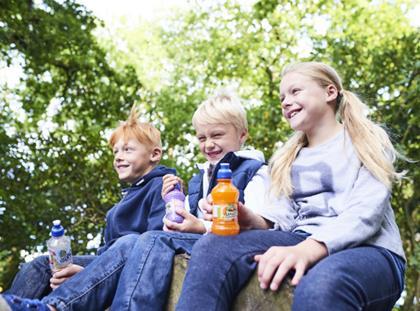 Britvic has announced the launch of A Healthier Everyday, its new sustainable business programme.
The initiative builds on its commitment to help consumers make healthier choices, support the wellbeing of communities, and minimise the company's environmental impact.
It sets a number of targets for 2020, including reducing average calories per 250ml serve to 28kcal – marking a 20% reduction since 2013. Britvic would do this through reformulation of existing drinks and weighting 70% of its innovation pipeline towards no and low-sugar products, it said.
The Robinsons owner would also use "the power of its brands responsibly to nudge consumers towards healthier choices".
For its 'healthier communities' strategy, Britvic intends to ensure women are represented in 40% of leadership roles across the company by 2020, with 50% of employees taking advantage of community support programmes, and all employees having access to wellbeing programmes that support healthier lifestyle choices.
The company is also aiming achieve a wellbeing score of 81% in the Great Place to Work survey.
The final part of A Healthier Everyday features four environmental targets:
Reduce carbon emissions relative to production across Britvic's global manufacturing sites by 15% from a 2016 baseline.
Cut water consumption relative to production of 1:4 across global manufacturing operations.
Achieve zero waste to landfill across manufacturing sites worldwide.
Reduce the amount of materials used across all packaging formats, introduce recycled PET into the GB portfolio at 15% content.
Britvic said the creation of A Healthier Everyday followed a review into how the business could ensure its sustainability programme was "focused on the issues that matter most to its stakeholders, and concentrates on delivering solutions that can make a real difference".
The company has so far removed more than 20 billion calories from GB diets on an annualised basis since 2013. Last year it saw 36% of leadership roles filled by women and diverted 99% of global manufacturing waste from landfill.
Britvic chief marketing officer Matt Barwell said the Purdey's owner "committed to continuing to make a positive difference to the world around us – helping to make it healthier, happier, and more sustainable".