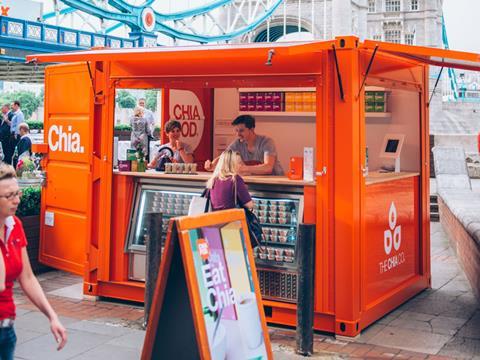 The Chia Co is to start manufacturing in the UK to tap soaring demand for its porridge pot-style products, which contain the health-giving seeds.

After setting up in the UK in 2012, The Chia Co signed an agreement with a UK HPP manufacturer last month, investing a "significant" sum in its Milton Keynes plant. Previously, products sold in the UK were imported mainly from Australia, where the seeds and cereals business originated.

UK production will start with ready-to-eat fruity Chia Pod Original lines, followed by its Bircher muesli and Chia Pod Oats products. Tesco has stocked lines including The Chia Co seeds, shots and porridge-style pots since June, and won new listings for the seeds and ready-to-heat sachets of its Oats + Chia range with Ocado from next week.

The Chia Company will also switch packaging of its raw chia seeds to the UK once its existing stock has been exhausted.

"We are scaling up for the retail opportunity," founder and MD John Foss told The Grocer this week. "We're on track for $100m global sales next year and see the UK and Europe becoming a third of the market over the next few years."

The fastest growth was in the US, where chia was used in beverages, babyfoods, sports drinks and yoghurts, said Foss, but there was "huge potential" in the UK, he said.

The Chia Company had ­doubled production year on year as consumers became more aware of health and wellness, he said. Education and sampling had also boosted interest, he added.