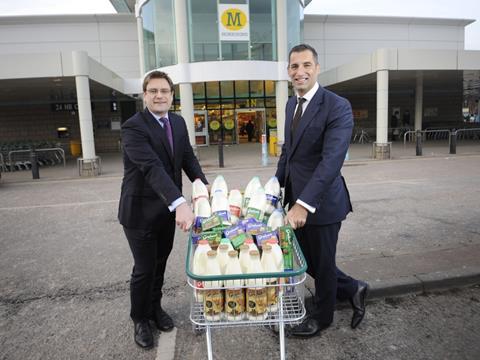 Graham's The Family Dairy is to further extend its reach among Scottish supermarkets after agreeing a deal to supply its branded milk and butter to 500 Morrisons stores.
The deal, which commences in March, is the company's first major listing with Morrisons and follows an agreement struck last October to supply 200 Scotmid Co-operative stores with its branded products.
Morrisons will stock six of Graham's best-selling milk and butter products, including its salted and unsalted block butters, two-litre bottles of skimmed, semi-skimmed and full-fat milk, as well as the dairy's Gold Top Jersey milk.
The branded range is already sold across Tesco, Sainsbury's and Waitrose north of the border, while Graham's also supplies supermarkets including Aldi and Lidl with own-label milk in Scotland.
"Graham's The Family Dairy works in partnership with more than 90 farmers so our extended relationship with Morrisons guarantees that more consumers have access to milk and butter products from Scotland," said MD Robert Graham.
Almost half of Scottish households now bought Graham's products, added Graham. "So these new listings reinforce our commitment, and ability, to supply the highest quality Scottish produce and builds on our established relationship with Morrisons," he added.
Graham's could provide a great alternative offer for customers, said Morrisons' MD for Scotland David Gardner. "With the Scottish dairy industry facing challenging times, this is great news for the sector and reaffirms our support for Scottish food and drink."