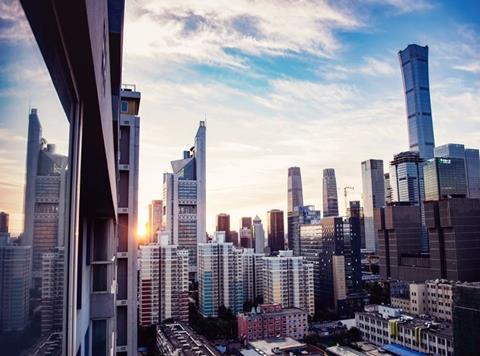 With Brexit looming ever closer and dominating UK political discussion, it's easy to forget what's going on elsewhere in the world. But the industry would do well to take note of the trade talks between the US and China taking place in Beijing this week, which could have a major impact on the global food trade this year.
In 2018, the rapidly escalating US-China trade war saw the two nations impose billions of dollars' worth of tariffs on each other's goods. And while China's tariffs on US grains and oilseeds contributed to a drop in global food prices last year, the ongoing conflict threatens to cause serious volatility in 2019.
Not least because China's need to replace US imports with stocks from elsewhere has the potential to alter global trade flows. From a UK perspective, it already meant buyers faced higher prices for South American soybeans in 2018, which surged in the wake of a sudden increase in Chinese demand.
The conflict also put pressure on European pig producers last year. In May, Tulip owner Danish Crown told The Grocer that Chinese tariffs had resulted in "much lower pig prices in the US", which had strengthened the American offering into other Asian markets, "putting pressure on the whole European market".
What's more, the US isn't just waging a trade war with China. Trump has also slapped tariffs on EU goods, prompting the EU Commission to impose a retaliatory tariff on imports of bourbon and American whiskey last July.
If things continue to escalate, experts fear we'll end up in a global trade war. And according to the Bank of England, such a situation – where everyone raises tariffs on everyone else by around 10% – would slow UK GDP growth by 2% over the next three years.
So the outcome of this week's talks will be critical, not just for the US and China but for the rest of the world, including the UK. With 2019 already threatening to bring some serious volatility for fmcg thanks to Brexit, let's hope it also delivers a peaceful resolution to some of the problems brewing across the pond.