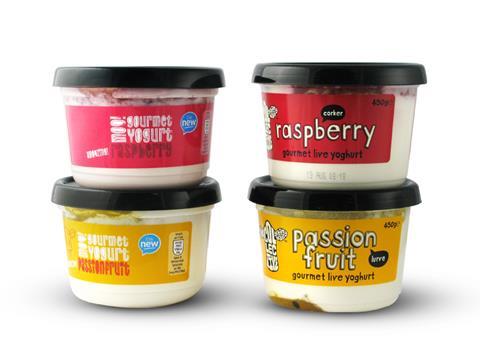 In general, we shouldn't criticise disrupters and I'm aware of the great retail proposition of the discounters, but the theft of hard-earned branding really gets my goat.
Aldi's packaging mimicry is not new. Recently, The Grocer has highlighted ranges inspired by Heck sausages and The Collective yoghurt.
It's easy to see why retailers copy, but it's inconsistent with their own brand image and raises a question - how do they continue to get away with it?
Shoppers are reassured by the familiar and are more likely to buy if there is less risk of being disappointed. So an unknown product that copies a familiar brand will sell more and at a higher price than would otherwise be possible.
Strolling around on autopilot, some shoppers will buy a copy by mistake, while others will believe there to be a connection with the original and make the purchase under false pretences. Either way, they are being deceived.
A study by Which? showed one in five shoppers have accidentally bought a supermarket version of a product thinking it was a well-known brand. Of those, 38% said they were annoyed and 30% felt misled.
Surely Aldi is trying to build shopper trust, and duping shoppers ought to sit uncomfortably with its marketing position. Yet, accompanied with a 'so sue me' attitude, it seems to form an integral part of its business model.
Of course, Aldi says it is benchmarking compositions and making products identifiable, not copying. Totally disingenuous! Aldi has history and settled a case involving Saucy Fish Co imagery in 2014, if you remember.
So, how do copiers get away with it? No supplier likes fighting their customers, but that's not the real reason legal challenges are rare.
Unless you have trademarked the hell out of your brand properties, the law does not give you the tools to challenge. Despite recognising over a decade ago that brands in the UK are not well protected from misappropriation, the government has yet to do anything about it. Furthermore, where shoppers are misled, consumer protection rules should apply - but these can only be enforced by public bodies such as Trading Standards and budget cuts have reduced such intervention to just one case against brand copying in the past decade.
It is good to see some brands, like The Collective, getting stuck in visibly and vocally. The British Brands Group co-ordinates many supplier efforts and wants to see brand owners standing up for themselves.
So stand up for your brand, protect with trademarks and lobby for better legal protection, because until the day comes when the law is tightened and enforced, brand copies are likely to persist.
David Sables is CEO of Sentinel Management Consultants