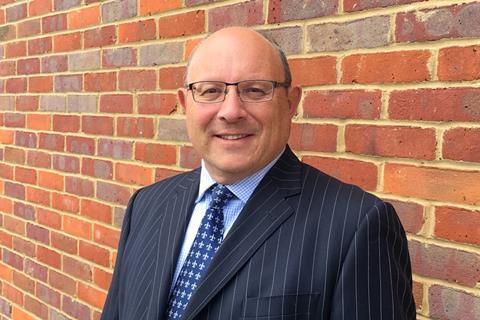 New Groceries Code Adjudicator Mark White has claimed suppliers are suffering from a "very uneven playing field" as they enter into a new relationship with retailers because of the Covid pandemic.
White, who took over from Christine Tacon last month, said while he planned to continue her collaborative approach, he would be closely watching the behaviour of supermarkets, especially towards small suppliers.
The first lockdown, in March, was accompanied by a raft of delistings as retailers moved to rationalise their ranges and up production, and the trend is expected to continue amid a supermarket price war.
Before she stepped down, Tacon warned that retailers would not be allowed to get away with some of the same short-notice delistings that happened in the early stages of the pandemic.
Speaking in his first newsletter address since taking the role, White said: "We are entering a new phase of relationships and I want the retailers to know that I will be closely following how they operate in the 'new normal' as we adapt to the conditions created by Covid-19.
"I urge suppliers to let me know, confidentially, of any issues of concern – if I do not know I will not be able to help."
White added: "The relationship between the UK's regulated retailers and their direct suppliers is entering a new era created by or, in some cases, brought forward by Covid-19.
"A great deal of progress has been made since the Groceries Supply Code of Practice was introduced and my thanks go to Christine Tacon for the immense role she played in achieving real change in the sector.
"However, there is still more to do, and the pandemic has created huge economic challenges that will undoubtedly have an impact on the large supermarkets and their direct suppliers.
White, whose career incudes working as a lawyer for food service giant Compass group and serving on tribunals hearing appeals for the Financial Conduct Authority and the Ministry of Justice, said he wanted to bring his legal experience to bear on the Adjudicator's role. He has also surrounded himself with a mainly new team.
He said: "My clear message is that the code is there to support suppliers and can be used to level up the very uneven playing field on which suppliers – particularly smaller suppliers – often find themselves operating."