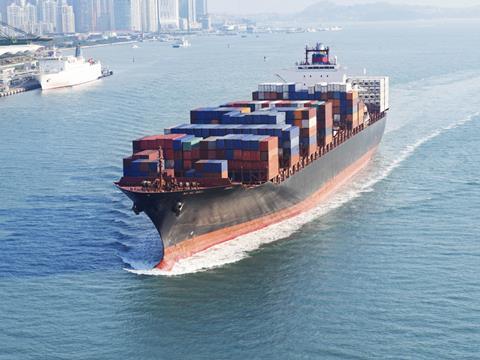 Ferry operators received a multimillion-pound support package on Friday to help keep food flowing, but trade bodies said key details remained to be seen.
Operators have warned that some sea routes carrying food between the UK and Europe may be closed without government support. The lockdown has led to a collapse in passenger bookings, which provide a vital source of revenue.
All major operators have cut capacity, with P&O Ferries seeking a £150m bailout. It said the loss of passenger sailings was costing it nearly £250,000 per day.
About half of the UK's food is imported, with most arriving by sea.
The government package will include up to £17m for routes between Northern Ireland and Great Britain, and up to £10.5m for services to the Isle of Wight and the Scilly Isles. Critical cross-channel routes will receive "further support," with discussions with operators due to take place.
The announcement was welcomed with cautious optimism by the UK Chamber of Shipping, the industry trade body.
"We will study the detail of any package closely to ensure it provides sufficient capacity and resilience over the coming days and weeks," said CEO Bob Sanguinetti.
Richard Ballantyne, CEO at the British Ports Association, said: "We do welcome it, we just don't know exactly what it means." The government must continue to support the logistics sector as ports, for example, would receive no direct benefit from the funding, he added.
But with few industries receiving bespoke financial support during the current crisis, many believe it is a sign the government recognises the industry's critical value.
"Time will tell whether this enough to keep the freight moving but we welcome it unequivocally at this time," said Alex Veitch, head of multimodal policy at the Freight Transport Association.
Transport minister Grant Shapps said: "Today's action will help ensure all parts of the UK have the capacity they need and, following on from our action to support the rail and bus sectors, it shows how this government is acting to protect the transport links the country relies on."