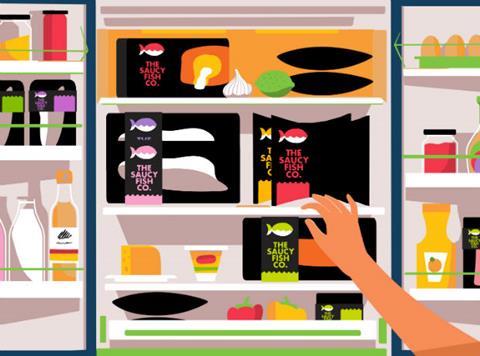 Ready-to-cook fish brand The Saucy Fish Co has become the latest victim of Tesco's Project Reset.

The Saucy Fish Co products are no longer listed on the retailer's website, and have disappeared from shelves in stores, according to Seafood trade journal Undercurrent News.

A spokeswoman for the Grimsby-based brand confirmed its products had been delisted by the retailer.

"They say all good things must come to an end, and after a solid five years of romancing in the Tesco chiller aisles, The Saucy Fish Co. and Tesco have confirmed that they are 'consciously uncoupling'," she said.

Saucy Fish has been credited with transforming the fish category and was recently voted one of the UK's coolest brands for the third year running.

Saucy Fish made its debut in Tesco stores in 2010. A brief attempt to cull the brand in favour of Tesco's own-brand Fish in a Flash range two years ago ended with the retailer making a u-tun and reintroducing seven lines from the brand.

The loss of a major supermarket contract will be a blow for Saucy Fish, but the spokeswoman pointed out the brand still had listings in "the majority of UK supermarkets, including The Co-operative Group, Ocado, Sainsbury's, Waitrose, Budgens and Booths" and had experienced "strong growth in store distribution this year."

Saucy Fish has also expanded internationally, most recently with a significant listing across the Delhaize estate Belgium, with the brand also available in US, Australia, New Zealand, Singapore and Hong Kong.

"The Saucy Fish Co has also been seen flirting with e-commerce and plans to launch its own online store later in the year," the spokeswoman added.
A Tesco spokesperson said: "As part of our work to make the shopping trip easier for customers we are simplifying our range of products. These changes will ensure we continue to offer customers the best choice of products as well as improving the availability of the most popular items."