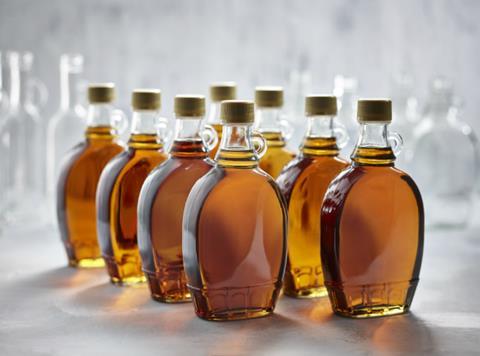 The UK's growing appetite for Canadian maple syrup has boosted imports by a record 15.4% year on year, new data reveals.
The boom for the first four months of 2017 comes as Brits become increasingly aware of the syrup's "versatility for cooking and its health benefits", according to the Federation of Quebec Maple Syrup Producers.
Figures from the trade organisation show British imports of Canadian maple syrup hit almost 1.7 million pounds in weight between January and April – an increase of almost 300,000 lbs on the 1.4 million lbs in the same period last year.
The growth puts annual imports on track to smash the 2016 record, when 5.3 million lbs entered the UK, said the FQMSP.
The country had "taken pure Canadian maple syrup to its heart", said the federation's president Serge Beaulieu. "Consumers love its distinctive, premium flavour, and see it as a great alternative to refined sweeteners."
The syrup had experienced "phenomenal growth in a decade" in the UK, he added. This was "testament to consumers' desire to seek out healthier alternatives to sugar".
Soaring British consumption comes after record quantities of syrup in Quebec during this year's spring harvest: a total of 152.2 million pounds were tapped throughout the province – which produces 90% of Canada's maple syrup.