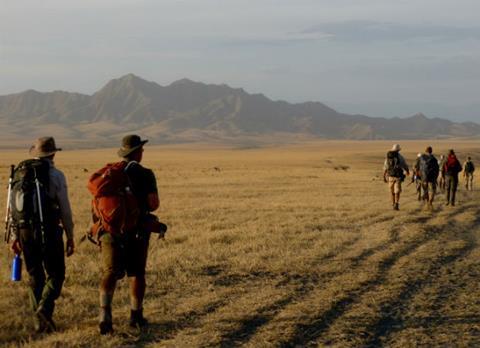 Senior figures from the UK grocery industry are set to complete a sponsored mountain trek in Africa to raise £100,000 for the Farm Africa charity.

The trek is intended to publicise the work of the charity, which aims to equip young African farmers with agricultural and business skills needed to make a success of their farms.

Farm Africa has enlisted the expertise of numerous private sector organisations, including Aldi, which has been a corporate partner since 2016.

Jonathan Neale, Aldi's managing director of buying, will be joining the trek along with 12 others, including Sainsbury's director of marketing Mark Given, executive director of Dairy Crest Adam Braithwaite, and William Reed chief executive Charles Reed.

The trip's itinerary takes the corporate adventurers on a six-day hike along the Uganda-Kenya border. This is a mountainous region and the 100k route follows the massive rim of Mount Elgon, an extinct volcano, and includes four peaks. The highest, at 4,321m, is Wagagai, making acclimatising to life at altitude a significant challenge.

Just as importantly, the trek is bookended by visits to two of the projects that Farm Africa supports. The first is the fleshed sweet potato project at Kyere in Uganda, where Farm Africa is supporting 1,000 farmers to increase yields and stagger harvests so a glut of sweet potatoes does not bring prices down and trap farmers in poverty.

At the end of the trek, the volunteers will visit a project in Kitale, a region in western Kenya where the charity is working on sustainable agriculture, using funds to support small businesses to become more commercially successful and provide work for the community.

Departing for Mount Elgon on 26 January, the trip is raising money entirely through sponsorship. Anyone interested should visit www.farmafrica.org/mountelgon. Donations received by 14 January will be matched by the UK government as part of the Growing Futures appeal.