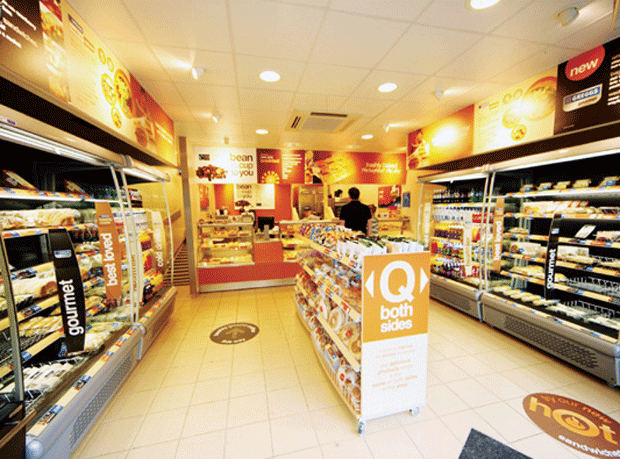 Greggs' like-for-like sales grew 2.6% in the 13 weeks to 28 December as it saw "strong demand" over the Christmas period, but it has warned jobs cuts are on the way.
The strategy of turning the company into a food-on-the-go business was starting to change Greggs' fortunes, after like-for-like sales dipped 0.5% in the third quarter, chief executive Roger Whiteside said today.
Over the five weeks to 5 January 2014 the bakery chain saw like-for-like sales grow 3.1%; it reported a loss of 2.9% for the same period in 2012. Total sales over the festive period were up 4.8%.
"While we face many challenges over the coming year, we remain confident we can make further progress with our strategic plan this year; full-year results should be in line with our previous expectations," said Whiteside.
Greggs will announce its full-year results for 2013 on 26 February, however it revealed today total sales for the 52 weeks ending 28 December were up 3.8%. A 0.8% slump in like-for-like sales was reflective of the "difficult trading conditions earlier in the year", according to Whiteside, who had previously blamed last year's dip in sales on sharp changes in the British weather.
Job cuts
However, Greggs revealed that 300 jobs could go this year under plans to change the supply of its remaining shops with in-store bakeries to its regional bakery network. Restructuring of UK management and support teams as part of the switch to food-on-the-go could also result in 100 redundancies.
"The proposed changes would result in one-off redundancy costs and impairment charges amounting to £9m in 2014 of which £8m would be a cash cost," Whiteside said. "We anticipate that the ongoing benefit of the cost reduction would be £6m a year from mid-2015 and that, excluding the one-off costs, there would be a benefit of £2m in 2014."
Whiteside said there were plans to expand Greggs' franchising model of motorway service stations; it currently has 24 franchised motorway shops nationwide.
In 2013 Greggs opened 68 new shops while closing 68. It said that 70% of new store openings were in locations away from the high street. The business also completed 216 refurbishments in 2013, 120 of which were in the new food-to-go format, with all future refurbishments now set to adopt this design.