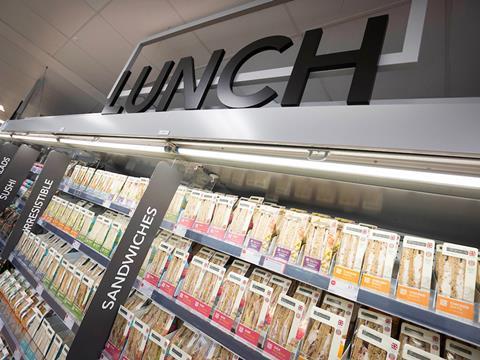 A fifth of bakery goods eaten out of home are bought from convenience stores and supermarkets, according to new research from MCA.

The research insight agency's Quarterly Bakery & Sandwich Tracker indicates that total out-of-home bakery occasions climbed 1% to £1.4bn between July and September.

Sandwiches and wraps drove most out-of-home bakery sales in supermarkets and c-stores.

Some 41% of sandwiches and 30% of wraps eaten out of home were bought from these outlets during the quarter.
MCA said growth in total out-of-home bakery occasions at breakfast and dinner had outweighed what had been a strong decline in snacking.
Levels had stayed flat at lunch - the most popular bakery mealtime.

"Supermarkets and c-stores have a strong hold on sandwich and wrap items, which are considered staples of any food-to-go offering," said MCA consumer insight director Gareth Nash. "However, a significant decline in snacking visits is a cause for concern for retailers and operators."

Breakfast and dinner were great opportunities for retailers to maximise bakery sales, but with more than 532 million occasions in the third quarter of the calendar year, operators could not take their eye off "the huge snacking mission and seek growth opportunities in a declining day-part", Nash said.