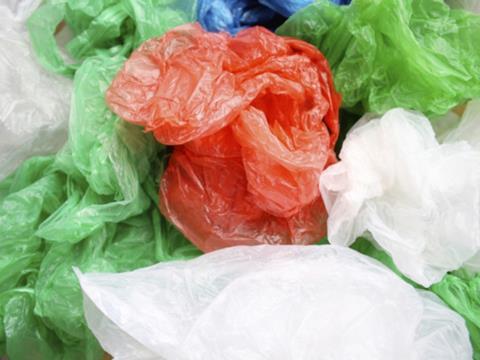 Almost two thirds of shoppers believe that biodegradable and recyclable bags should be provided free of charge and therefore become exempt from the plastic bag levy, a YouGov survey has discovered.
Of more than 2,000 polled, 98% reuse their plastic carriers either as bin liners or for other uses around the home, the findings showed.
And 59% declared they would prefer to shop at supermarkets which provide biodegradable and recyclable plastic bags, according to Symphony Environmental Technologies which commissioned the research.
The news comes ahead of UK Government plans to charge 5p for plastic carrier bags in England from October 5 in a drive to clamp down on waste.
"Despite the 5p charge a large number of carrier bags will be supplied, and many of them could get out into the open environment where they could lie or float around for decades," Michael Laurier, CEO of Symphony said.
"It is not good enough for them to be recyclable – they must also be biodegradable in the open environment (not just in compost). Symphony's d2w oxo-biodegradable technology included at manufacture turns a plastic carrier bag at the end of its useful life into biodegradable materials which can be bio-assimilated in the open environment faster than straw and twigs and much faster than ordinary or recycled plastic."