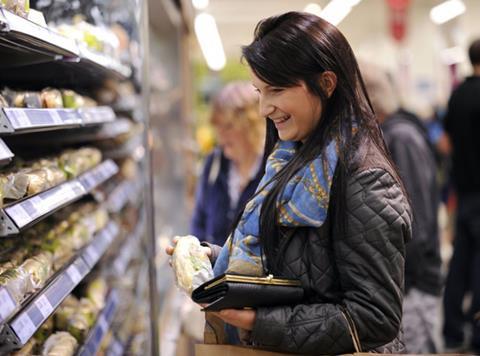 Supermarkets and convenience stores are growing their share of food-to-go eating-out visits at breakfast and lunch, and continue to command the largest share of snack visits, the latest research from MCA Insight reveals.

Their share of breakfast visits rose from 5% in the third quarter of 2017 to 6.0%. Lunch share rose from 9.5% to 10.6%.

C-stores and supermarkets continue to command the largest share of the snacking day-part, but they saw their share diminish in the past year from 25.9% to 23%.

Coffee shops closed the gap, growing their share from 15.3% to 17.6%.

"Year on year more consumers are demanding fast service at breakfast and a high proportion want a convenient location and good value at lunch," said Greta Glaveckaite, data analyst at MCA Insight.
Supermarkets and c-stores were in a fantastic position to satisfy all of these demands and continued to put pressure on foodservice operators, she added.

"The main watch-out for c-stores and supermarkets is in the snacking mission. They continue to command the largest market share, but this has been eroded by the growth of coffee shops," Glaveckaite said.

"With less consumers concerned with fast service and a convenient location, and more demanding greater food quality, there is a threat to supermarkets and c-stores that this trend will continue."

The insight from MCA's Quarterly Update is underpinned by its Eating Out Panel, comprising 6,000 consumer interviews every month. The sample is representative of 18-plus UK adults in terms of age, gender and region, and covers every day-part.