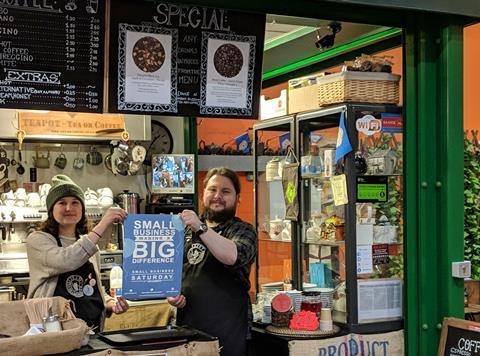 The Association of Convenience Stores (ACS) has urged convenience retailers to get involved in the UK's sixth Small Business Saturday this weekend (1 December).

SBS is a grassroots campaign, originating in the US, which encourages the public to "shop local" and support small firms in their communities.

The event takes place on the first Saturday in December each year, with customers across the UK encouraged to support all types of small firms, including online, in offices and in stores.

Many small businesses take part in the day by hosting events and offering discounts.

Last year's event saw customers spend an estimated £748m with the UK's 5.7 million small businesses, the organisers said.
More than 115,000 tweets were sent on the day, the official #SmallBizSatUK hashtag reached 115 million people and more than 87% of councils actively supported the campaign, from hosting events to providing free parking.

"We are delighted to support Small Business Saturday in its mission of providing support to small businesses who serve their local communities," said ACS chief executive James Lowman.

"The campaign highlights the vital role these businesses play in their communities and we would urge everyone to get involved on 1 December."