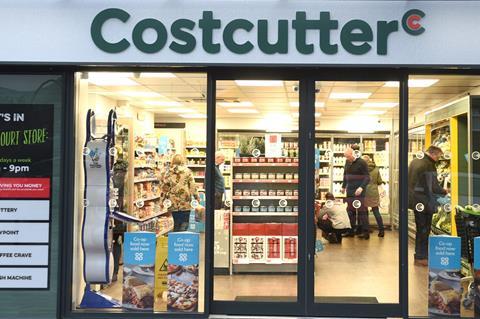 Guides on home delivery and call & collect have been added to the existing advice on in-store social distancing

Costcutter has also made NHS 'thank yous' available to download
Costcutter has expanded its free online coronavirus support package and made it available to all independent retailers to help them support their local communities.
The online resource now includes guides on home delivery, call & collect and NHS 'thank yous' available to download on its dedicated website freshstart.costcutter.co.uk.
The package already featured guidance on in-store social distancing measures and stories from retailers on how they are meeting the challenges of the Covid-19 crisis.
"Our retailers continue to do an incredible job supporting their local communities through this period and we continue to focus on doing everything we can to help them with the resources and guidance they need," said Jamie Davison, Costcutter business development director of new business.
"We also wanted to share that support with the wider retailer community, as they respond to the ongoing challenges.
"The Covid-19 crisis has transformed the value of the convenience sector, and independent retailers are playing an essential role in providing lifeline support for their local communities. As the lockdown eases, we want to help our retailers convert new lifeline shoppers into lifelong shoppers."
The Freshstart website features a number of Costcutter retailer case studies during the pandemic.
Steve and Sonia Singh, who have run the Kirkheaton, West Yorkshire store for almost 20 years, have organised a community donation of essential toiletries for NHS key workers.
The Bampton Costcutter in Devon experienced a 60% surge in new business during the height of panic buying and has made more than 100 home deliveries a week, mainly to elderly shoppers.
Davison said the surge in demand experienced by Costcutter retailers was reflected in the 22% increase in non-tobacco sales across the first four months of this year.