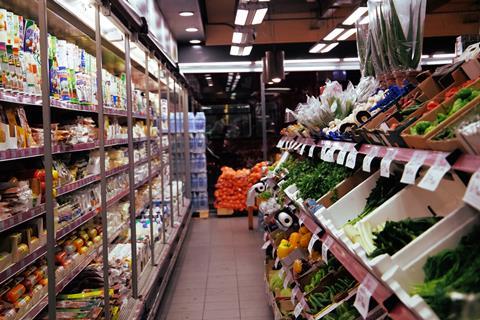 Convenience stores have always had a key role to play in our communities, but in these days of restricted travel and social distancing they've never been more important. They are the shops which many of us depend on during a crisis.
Convenience stores account for one quarter of the grocery sector, but small players and family-run stores don't have giant brands and sales targets behind them, and are less popular than the small formats of the big grocers. Because they don't have the trusted names and deep discounts, they need to do something different to encourage frequency, even in these unprecedented times.
Fortunately, there are many ways convenience stores can boost popularity and consumer spend now and into the future. Convenience and choice are huge driving factors in the value equation for shoppers. To boost frequency, shops need to help customers choose them over other stores.
During the current Covid-19 crisis, this could mean re-organising shelves to put basics near the store entrance so people can see at a glance whether what they're looking for is in stock, and so worth risking closer social contact to purchase (rather than walking on to the Tesco Express).
Local stores need to demonstrate they are listening to their customers – by stocking requested items and communicating this at point of sale.
They can also give customers more reasons to add another item to their basket when they visit. With more time to cook as they isolate, many people are coming face to face with their own lack of expertise in the kitchen. Bigger brands have offered recipe cards for some time: can convenience stores provide similar inspiration in the moment for quick and simple store cupboard meals, perhaps recipes from local restaurateurs who have had to close during the crisis?
Local shops could also improve their customer experience with technology. A loyalty scheme might seem ambitious, but a simpler alternative would be introducing mobile wallet vouchers to reward spend levels and encourage an increase in basket size.
A manual version of click & collect could be offering to fulfil orders that are emailed or phoned in by local elderly or high-risk customers and their volunteer helpers. Doing this would make the pick-up both easier and lower risk.
Our research identified a big opportunity for convenience stores to connect with their community. This could be done by filling the role of the village shop: a community notice board in the window, deliveries for nearby elderly and high-risk customers, and a network of people willing to take over serving in-store if staff fall ill.
This is not about profiting from a crisis. Convenience stores are in business to deliver just that: convenience. By serving the needs of local communities, smaller local players will be best positioned to support them through good times and bad.