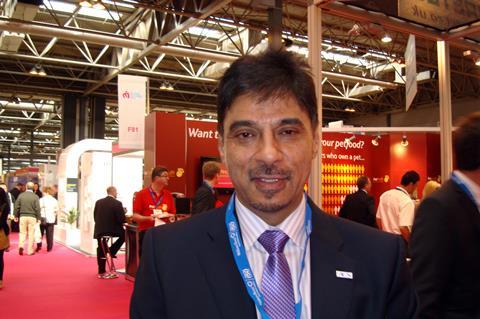 Independent retailer Ramesh Shingadia has replaced ex-Spar UK MD Louise Hoste as the chair of the Association of Convenience Stores board.
Moving up from his role as vice chair, which he has held since February 2021, award-winning Shingadia brings 40 years of retail experience to the position, from running two stores with his family in Horsham, Sussex.
He is replacing Hoste, who has served as chair of the board since 2021. Earlier this month in a surprise departure, Hoste announced she was to leave Spar UK on 8 September to pursue fresh challenges. She joined Spar in September 2019 and helped steer the business through the Covid-19 crisis.
"As an independent retailer and previous vice chair on the ACS board, I am deeply honoured, humbled, and privileged to be elected to the role of the chair," said Shingadia. "The convenience market is a complex and dynamic sector, with significant changes, challenges and opportunities at every corner.
"Against this background, the ACS has demonstrated great foresight, innovation and leadership in providing guidance and support to both the retailer and supplier."
Alongside Shingadia's new position, Midcounties Co-op CEO Phil Ponsonby, Booker Retail MD Colm Johnson and Motor Fuel Group finance director Maria Eaton are also taking leadership roles on the board.
Ponsonby and Johnson will be co-vice chairs, while Eaton will become the audit committee chair.
ACS CEO James Lowman said: "I am delighted to be working closely with Ramesh, Phil, Colm and Maria in their leadership positions on the board. Their combined experience and knowledge of the convenience sector is invaluable and will further strengthen ACS' position as the influential, effective and truly representative voice for all convenience stores.
"Louise has been a fantastic chair throughout the last two years, as well as being an incredible advocate for ACS and the work that we do to represent our members. Louise's leadership of the board has helped us to bolster our support for both retailers and suppliers."