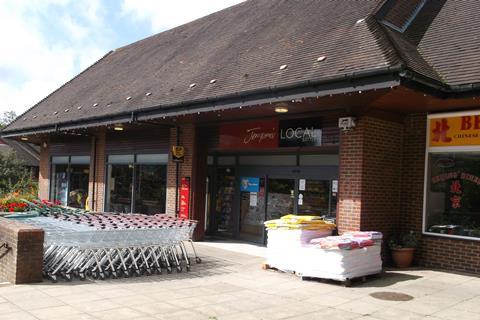 Independent retailer Jempson's has had to amend opening hours at one of its stores as members of staff have been forced into 10-day self-isolation.
Owner Stephen Jempson told The Grocer the issue had been further hampered by the peak holiday season for colleagues, resulting in "the perfect storm".
"In all my 40-plus years of retailing we have never had to do this before," he said. "We are living in very unique times."
The Battle-based store will lose nine hours of trading time to open the store at 8am and close at 6pm over three days this week.
He said this would enable other colleagues to replenish the store.
Normal opening hours from 7am to 8pm are expected to resume on Friday 16 July.
"Rest assured, our colleagues' and customers' welfare is our prime concern," added Jempson. "None of our other Jempson's stores, Jempson's cafés and Rye Bakery takeaway businesses are affected."
It comes as The Cold Chain Federation wrote to the government this week, urging it to remove the Covid-19 close contact isolation requirement for fully vaccinated food logistics key workers from 19 July.
Under the current rules, test and isolate instructions will be in place until 16 August, almost a month after the majority of coronavirus restrictions are lifted.
Trade bodies such as BRC and ACS have called on the government to bring forward the date for double-jabbed people no longer needing to self-isolate to help curb the rise of business absence rates.
"Some stores are having to consider radical action to cope with staff shortages: closing early, amending hours or even not opening until they can get staff to cover absences forced by isolation," said ACS CEO James Lowman.
"Make no mistake, this is a serious problem and it will get worse in the coming weeks as cases rise and thus isolation notifications increase," he said.
"Some of the mitigations the government needs to bring in now are test to release for key workers, bringing forward the date after which double-jabbed people do not have to isolate due to contact, and adjusting the sensitivity of the NHS Covid app.
"If action is not taken now, we will see significant problems throughout the supply chain."