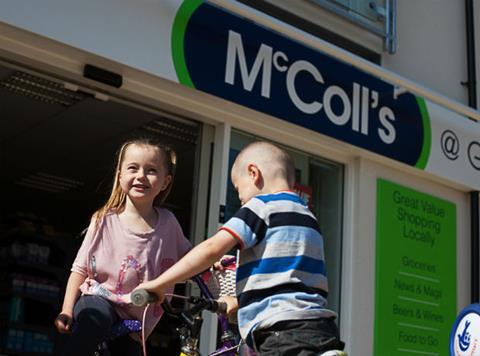 McColl's is trialling a new supply deal with the Co-op, The Grocer revealed this week.

The trial will see McColl's, which is currently supplied by Nisa and Palmer & Harvey, stock a range of Co-op brand own-label fresh, frozen and ambient products in 25 stores.

Set to begin in June, the three-month pilot will replace Nisa's own-label brand Heritage and the Independent own-brand supplied by P&H with more than 900 Co-op products in McColl's stores across England and Wales.

The Grocer understands supply to the 25 stores is split roughly half and half by Nisa and P&H, with McColl's looking to use the experiment to see what uplift it might achieve.

Co-op lines entering McColl's stores will include fresh produce, food to go, wine and ready meals.

The move will mark the first time the Co-op has supplied own-label products to a different fascia.

"This is an exciting trial and provides clear potential for the Co-op to strengthen its leading position within the UK convenience sector," said Co-op Food CEO Jo Whitfield.

"Our award-winning own-brand food will be present within a small number of McColl's trial stores for a three-month period, and we'll clearly monitor closely how customers respond to this new offer."

Stores in a variety of sizes, locations and formats will host the trial but, to avoid customer confusion, none of the 298 sites McColl's acquired from the Co-op in July last year will take part in the scheme.

"We're always looking at ways to extend our product offering, as we continue our journey to become your neighbourhoods' favourite shop," said a McColl's spokeswoman.

McColl's supply contracts with Nisa and P&H expire in March 2018.