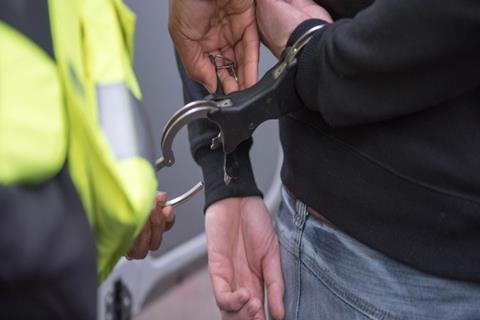 Retail industry leaders have written to home affairs committee chair Yvette Cooper calling for an inquiry into violence against shopworkers.
The BRC, ACS, NFRN and shopworkers union Usdaw are all demanding action over the tens of thousands of acts of violence against shopworkers every year.
The bodies are highlighting the BRC's latest crime survey, which found there were 400 incidents every day in 2019, and the ACS's 2020 crime report, which identified 50,000 violent incidents in shops.
They are also highlighting the new issue of shopworkers being abused for implementing coronavirus safety measures during the pandemic.
The letter to Cooper asks the committee to "investigate this growing problem of violence and abuse against retail workers and the measures the government should be taking to address it".
It follows the rejection by the government of a series of recent calls for tougher laws to protect shopworkers, with the creation of specific offences. They include an Usdaw-backed petition that gained 63,000 signatures.
Over 50 cross-party MPs have signed the BRC Shopworkers' Protection Pledge, promising to tackle retail crime and support legislation to better protect retail workers.
"How many more shopworkers must be needlessly assaulted before the government will act?" said BRC CEO Helen Dickinson.
"Existing legislation meant to protect these workers is not working, and many of those committing these appalling crimes are not being held to account.
"Meanwhile, the victims and their families are left carrying the physical and emotional scars. The incidents are becoming more frequent, which is why we urgently need the home affairs committee to hold an investigation into this crucial issue."
Usdaw general secretary Paddy Lillis said: "Retail staff are key workers delivering essential services and that role must be valued and respected, and they deserve the protection of the law. It is astonishing that in the face of the evidence we have presented to them, the government have so far refused to take action that would protect retail workers and show that abuse is not part of the job.
"We continue to work with the employers to improve health and safety for staff, however it is clear that we need more from the government to tackle this crisis."