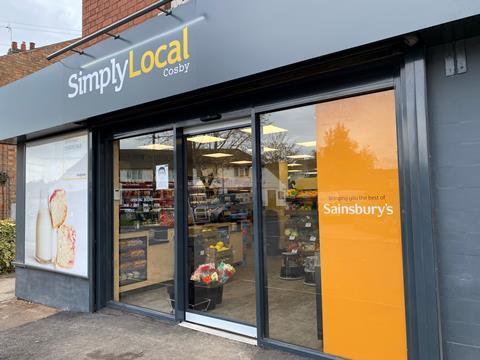 SimplyFresh has set out plans to sign 30 new retailers up to its 'supplied by Sainsbury's' model this year.
The symbol group's creative director Davinder Jheeta told The Grocer the aim was to attract multi-site retailers. The format could be rolled out to more than 30 new stores.
"The Sainsbury's model lends itself to retailers operating more than one site due to the multiple's automatic replenishment ordering system," said Jheeta. "So far we have had a lot of interest from this type of retailer. We are really excited about this next step."
The expansion plans follow successful trials with Sainsbury's in Wembley, Kenilworth and most recently at a new SimplyLocal store in Cosby, Leicestershire.
Londis retailer Steve Bassett is the latest store owner to partner with SimplyFresh and Sainsbury's. Bassett will open the new store in Southampton later this month, taking his portfolio to six, and SimplyFresh's Sainsbury's-supplied stores to four.
"From our test and trial sites we know that the one thing the customers love is Sainsbury's own-label products," said Jheeta. "We are always looking to meet and exceed customer expectations, and this range allows us to do that."
Simply Fresh has set out criteria retailers must meet in order to be considered to join the group and be supplied by the supermarket. These include having a store of 1,000 sq ft or more, and net sales exceeding £20,000 a week.
SimplyFresh's smaller store format, SimplyLocal, has recently undergone a rebrand for the first time in five years, with the Cosby store the first to adopt the new format.
The revamp has seen the fascia colours change from green to orange on the 'local' wording, mirroring Sainsbury's signage. Meanwhile, the floor layout has been altered to "maximise capacity on floor space" while maintaining the group's trademark fresh fruit & vegetable crates at the entrance.
The remainder of the 90-plus SimplyFresh estate continues to be supplied by Costcutter, which owns a 20% share of SimplyFresh. Bestway Wholesale is on the cusp of completing a deal to aquire Costcutter, and along with it that 20% stake.