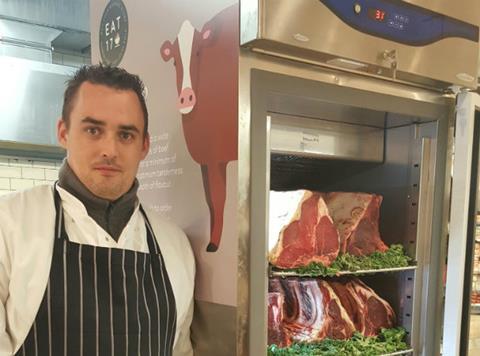 East London Spar retailer Eat 17 is to start selling wholesale meat products to other local convenience stores in the capital.

The move follows the launch of the retailer's own-label ready meals in May, which were created in response to a lack of choice in the convenience premium ready meal category.

Eat 17 has two joint Spar convenience retail and restaurant sites in Walthamstow and Hackney, and a former My Local shop in Whitstable, Kent which was aquired last year as part of a joint venture with Blakemore Retail.
The company's new venture will see its in-house butcher supply meats, ready meals and homemade sausages to other convenience stores who "follow the same ethos as the Eat 17 brand".

"We are keen to supply our quality meats and ready meals to other establishments, especially as we have seen a loss of butchers in many of the London boroughs," said James Brundle, co-founder of Eat 17.

"We are not wanting to compete with established butchers, but offer consumers the choice to buy fresh meat in their local stores."

Eat 17 has a resident butcher in Hackney, Jason Turner, who uses a smoker for the retailer's bacon products, and a dry age cabinet to make the meat tender.