Symbol groups haven't just survived in the face of unrelenting pressure from the supermarkets and co-ops. They've thrived. How have theysucceeded where so many other have failed… and can they keep it up?
On the embattled UK high street, it's a case of survival of the fittest. Yet while mounting competition from the multiples coupled with the harshest period of austerity since WWII have left many independents teetering on the brink of extinction, one of their species continues to not just survive, but thrive.

At the end of April 2012 there were 16,407 symbol group retailers in the UK [IGD], up 5.2% on the year before. Sales from these retailers totalled £13.6bn, representing a phenomenal 195% increase over the past decade. And it's not just store numbers and sales that have grown exponentially: the benefits retailers gain from their symbol group membership have also multiplied - as the vital statistics revealed above attest.

But it would be wrong to imply they've thrived on the back of a model so strong it was a case of 'if it ain't broke, why fix it?' The reality is that they owe their success to a rather different adage: 'what doesn't kill you makes you stronger'.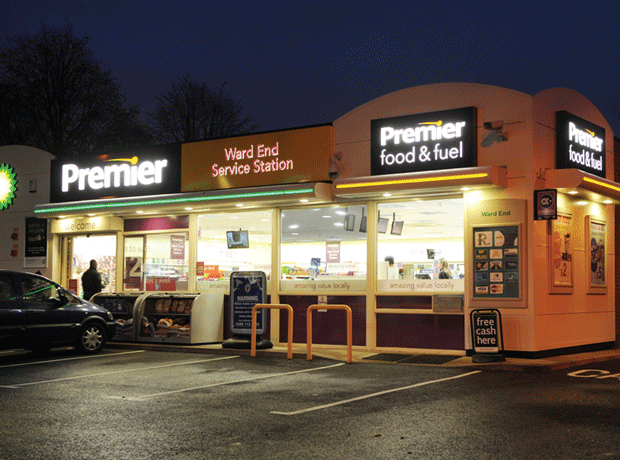 Premier
Owner: Booker
Number of stores: 2,745
Geographic spread: national
Cost of membership: £0
Conditions of operating the fascia include: promotional compliance agreed contractual spend
Benefits of operating the fascia include: own-label support EPoS
Spar
Owner: Spar UK
Number of stores: 2,427
Geographic spread: international
Cost of membership: £0
Conditions: willingness to bring stores to Spar standard and place purchasing power with Spar
Benefits: national sales marketing and advertising programmes access to own-label range
Londis
Owner: Musgrave Retail Partners GB
Number of stores: over 1,900
Geographic spread: national
Cost of membership: Londis Partner none. Brand Essentials £31 per week
Conditions: Londis Partner minimum spend £4,000. Brand Essentials average sales per week £7,500
Benefits: free PoS, access to SuperValu range and products price-checked against rivals

The economy and the march of the multiples may have represented the two biggest challenges to independents during the past decade, but they've also forced the symbol groups to take a long hard look at themselves and improve their offers.
"Yes, it's extra competition and extra threat, but on the other hand it's raised the bar," says Jamie Davison, sales and development director for Costcutter. "It's made all the progressive symbols and independent retailers up their game."

Over the past 12 months alone, we've seen Premier enter the forecourt sector, Costcutter launch myCostcutter, Kwiksave and Rhythm & Booze, Sugro launch Nearbuy and S Store and P&H relaunch Supershop.

The upshot is that while some groups, notably Spar and Londis, have lost quite a few members, others, such as Premier, have gained them. Premier, in particular, seems to be striking a chord thanks to its strong value credentials, which helps retailers better compete with the likes of Tesco Express and Sainsbury's Local. Groups such as Simply Fresh, on the other hand, are doing well by taking a leaf out of Little Waitrose's book and offering a bigger fresh range - as are many Budgens retailers.

Both types of group have benefited from the rise in local and midweek top-up shopping thanks to the comprehensive ranges they now offer, particularly in fresh foods, and their greater buying power, which allows members to compete on price with the mults.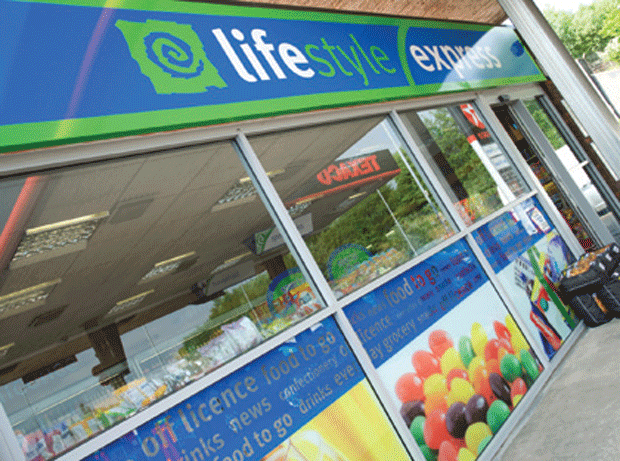 Lifestyle Express
Owner: Landmark Wholesale
Number of stores: 2,000+
Geographic spread: national
Cost of membership: £0
Conditions: adopting and implementing disciplines promotional compliance
Benefits: more than £1,000 cash back per annum store development plan
Costcutter
Owner: Costcutter
Number of stores: 1,700+
Geographic spread: national
Cost of membership: under review
Conditions: commitment to trading at the highest of standards and supporting marketing initiatives
Benefits: retail support package access to field team network
Best-one
Owner: Bestway
Number of stores: 950
Geographic spread: national
Cost of membership: administration fee of £150
Conditions: minimum spend based on retailer's weekly turnover
Benefits: tailored promotional programme retailer training and development

This gives them a massive advantage over their non-affiliated counterparts, believes John Kinney, retail director at Today's Wholesale Services. "Quite often, being in a symbol group will enable the retailers to access improved terms that would not be available to non-symbol retailers," he points out.

Symbol groups have also dramatically improved store standards, again at the expense of non-affiliated retailers, says Kinney. "The consumer does not have to accept poor quality shop environments and uncompetitive prices and will walk past a poor shop to visit a quality shop on the their high street," he notes.

That quality shop is as likely to be an affiliated independent as a multiple or co-op these days. "Consumers are looking for what they want to eat and drink for dinner that evening, and the staples for tomorrow morning," says James Hall, group director of symbol for Bestway. "If independent retailers can make their lives and shopping experience better, they'll also attract more customers to other products, and if the offer is presented correctly, shoppers will return the next day to top up for the next 24 hours."

It's not just improved standards, ranges and prices that are persuading more independents to join symbol groups, though. It's also the state of the economy. "The economy and its slow pace in recovering is a great concern to independent retailers," notes Ian Taylor, head of retail at Spar UK.

The tough climate has prompted many retailers to seek the help of an umbrella organisation that can provide the advice and support they need. The good news is it has never been easier to join one. That's partly down to the impact newer groups have had on the sector, believes Hall. "When Best-one started life 10 years ago, we had to catch up with more established players in the market - and then be better," he says.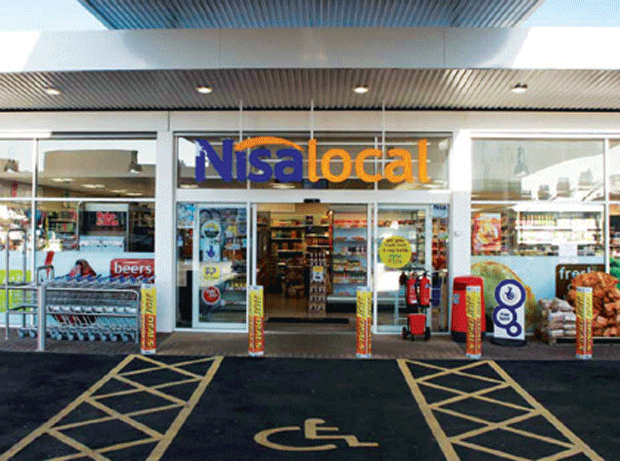 Nisa Local/Nisa Extra
Owner: Nisa
Number of stores: 930
Geographic spread: national
Cost of membership: from £860 + VAT
Conditions: minimum case drops of 300 ambient and 100 chilled and frozen per week acceptable balance sheet or sound business plan
Benefits: exclusive own-label range media package including national press and TV advertising
Mace
Owner: Palmer and Harvey
Number of stores: 892
Geographic spread: national
Cost of membership: £0
Conditions: turnover of more than £3,000 per week minimum spend of 75% with P&H
Benefits: deliveries straight to stores access to demographic profiling software
Bargain Booze
Owner: Bargain Booze
Number of stores: 600+
Geographic spread: national
Cost of membership: from £1,650 per year
Conditions: conform to specifications regarding purchasing of products, EPoS and marketing
Benefits: no minimum order stock supplied on up to three weeks' credit

That meant lowering costs, abandoning joining and membership fees, and cutting hidden surcharges. "It was about taking out the hurdles retailers needed to jump over to get into a symbol group," he explains. "We were instrumental in bringing the symbol offer into the grasp of retailers who might not have made it or could ill afford it."

There are now a host of potental benefits to operating under a fascia including web-based ordering, deliveries straight to store, internal and external signage, and layout and merchandising support.

Promotions are another key weapon in the symbol retailer's armoury. Although Davison describes the percentage of what is currently sold on deal in supermarkets as "frightening", he believes symbol groups such as Costcutter are now in tune with what the consumer demands from grocery promotions.

However, there is a downside to the relentless focus on value for money, says Kinney. "Margins are now tighter than ever for retailers," he notes. "Energy costs are rising, the cost of goods is rising, but retail prices and margins are not rising at the same rate. Retailers need to be operating an extremely efficient business model to survive."

This again is where affiliation can help, argue the symbol groups, which are constantly dangling new carrots in front of prospective members to encourage them to choose their fascia over a rival's.

Premier, the UK's largest symbol group, has recently introduced free EPoS to all of its customers. "This offers retailers a real opportunity to grow sales, increase profits and manage their business effectively at a time when operating an efficient business has never been so important," says Martin Swadling, head of Premier.

Today's/Day Today
Owner: Today's Group
Number of stores: 350 (220 Day-Today/130 Today's)
Geographic spread: national
Cost of membership: £0
Conditions & benefits: minimum specification for fixtures and fittings minimum weekly spend
Benefits: layout and service support fascia and signage package
Loco
Owner: Nisa
Number of stores: 40+
Geographic spread: national
Cost of membership: £0
Conditions: minimum contract of five years minimum case drops of 175 ambient and 100 chilled and frozen per week
Benefits: web-based ordering system extensive PoS kit
Budgens
Owner: Musgrave Retail Partners GB
Number of stores: approx 190
Geographic spread: national, excluding Scotland
Cost of membership: £0
Conditions: 95% of stock must be ordered from the group
Benefits: access to high quality seasonal products and own brand SuperValu range

The Booker fascia has also linked with suppliers to provide its retailers with new in-store technology, giving away over 1,000 iPads, 500 iPhones, 500 laptops and 300 Nexus Sevens.

Spar is focusing on technology too by offering free in-store Wi-Fi and rapid mobile-charging units. Lifestyle Express, meanwhile, has invested heavily in core range advisers who visit stores and check they're stocking the bestselling products.

And recognising the challenge in getting the fresh food offer right while limiting waste, Loco has introduced fresh food development managers and given its retailers access to locally sourced products, something fascia owner Nisa believes sets them apart from the local competition and embeds them further into their community.

Being able to stand out from the crowd and meet the needs of the local community are increasingly important to retailers, which is why just as consumers shop around for groceries, retailers will shop around for the best deal when choosing a fascia and change it if they feel the need to.

"The economic climate is tough so retailers are going to be looking for the best contracts available and this has led to churn in the sector," says Rory Brick, head of symbol at P&H.

They should not necessarily assume that the biggest group is the best, however. In 2012, P&H fascia Mace focused on partnering with high-performing, profitable retailers rather than chasing numbers for growth's sake, according to Brick. "Over the past two years we've retained almost 80% of retailers whose contracts have come up for renewal," he claims. "This is concrete proof our offer really works for retailers."

Davison is similarly forthright about the merits of Costcutter membership and goes so far as to suggest that symbol group affiliation has led to a step change in the way successful retailers operate. "Previous generations had maybe been running a shop, but that is not what the progressive retailers of today are doing. They are running a business - a very different approach to the sector."

Whether the symbol group sector can maintain its growth over the next decade remains to be seen, but the signs are positive. Symbol group operators now account for 40% of UK c-store sales, according to the latest research by IGD, which predicts they will account for half of all convenience sales by 2020.

Davison, however, sounds a note of caution over the sector's franchise-based model. "If you look at the likes of Tesco, Sainsbury's and The Co-op, they are going out there and buying the best independent stores in the sector, so the only way you can actually guarantee your volume going forward is to own a large chunk of your business," he says.

On the flip side, he believes there are many independents that have the capability to run more than a single store. "With the evolution in [IT] systems, it's pretty simple to run a number of stores from one office and I think you'll really see an emergence of one site retailers becoming multi-site in the coming years."

The question is: whose name will they choose to put above the door?
The future of fascias?
1

2

3

Currently reading

Symbols of strength

4

5