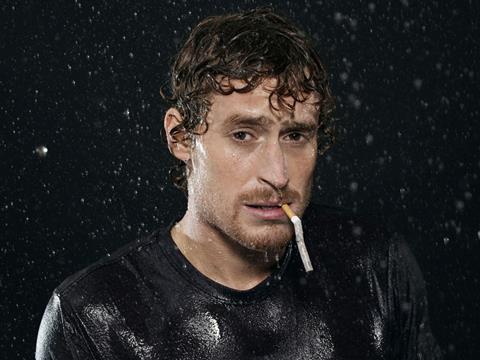 An escalation of the illicit trade in tobacco is piling the pressure on convenience store operators in what is proving to be a difficult summer.

The latest grocery market share figures for the 12 weeks to 16 August show symbol group sales were up 2%. However for the four weeks to that date sales actually fell 1.2%. Speaking to The Grocer, Booker CEO Charles Wilson linked this fall to an upsurge in the illicit tobacco trade, which has a greater impact on symbols and independents than major supermarkets.

"Illicit sales are rocketing while more illegal tobacco is getting washed into legitimate retail channels," he warned.

"That's been caused by the display ban, but it's a perfect storm, with poor weather, and the strong exchange rate encouraging smokers to source more tobacco on the Continent. Add to that the growth of vaping, and those retailers with high tobacco dependency are almost certainly struggling."

The figures only included the first two weeks of August. Sources suggested the situation could worsen over the next few weeks as non-UK duty paid tobacco coming into the country traditionally increases in August and September as millions of holidaymakers return from summer breaks.

"The illicit tobacco trade already costs the Treasury £2.1bn a year and it's getting worse," said ACS CEO James Lowman. "We urgently need action to tackle the damaging illicit tobacco market, as it is not just the Treasury that loses out when illicit tobacco is being sold, it also has a direct impact on responsible businesses selling duty paid tobacco products, who are less able to invest and grow due to the lost revenue. We urge the government to implement a robust strategy to stop the import and distribution of illicit tobacco in the UK."

P&H MD Martyn Ward agreed that illicit sales were of increasing concern to smaller store operators. "Independent retailers are facing a challenge from the growth in illicit tobacco sales in the UK. Tobacco shoppers tend to invest in cross-category and impulse purchases, which doesn't happen when consumers are purchasing counterfeits and non-duty paid products elsewhere.

However, Bestway believe the continued wet and cold weather has had a bigger impact on symbol group sales.

"Best-one's sales are bucking the trend with growth of 2.75% over the past four weeks and 5.5% up over the past 13," said Bestway symbol director James Hall. "The weather has been particularly poor and hit sales of soft drinks and ice cream, meaning Best-one sales are flat in these categories when members should have seen good seasonal spikes."

He also suggested tobacco was becoming a seasonal category with overall consumption falling as a result of smokers less keen to go out in the rain for a cigarette.

However, with plain packaging legislation and minimum pack sizes to come in next year Wilson warned: "Illicit sales will only increase."
29% buy from 'non-shop sources'
In a recent poll of 12,000 smokers by the Tobacco Manufacturers' Association, 29% said they were now buying tobacco products from 'non-shop sources' - including 17% who now regularly buy their tobacco abroad - due to high prices in the UK.
The term 'non-shop source' covers a wide range of locations including abroad, online, friends or family, in pubs, in the street, at car boot sales, in vans, at work and even 'fag houses' (private houses selling tobacco).
The poll highlighted a significant trend towards buying online, which increased by 70% on last year, while those not using shops also tended to deal in bulk - buying at least 200 cigarettes every time.