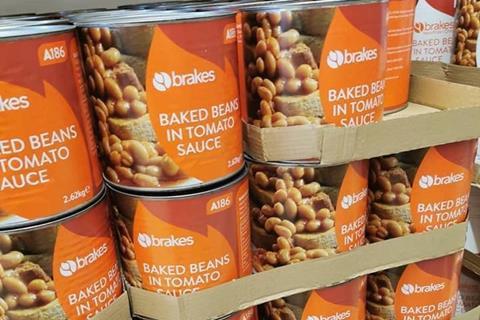 We are living in unprecedented times. A phrase I have heard all too often over the past couple of weeks but one which is by no means an exaggeration, particularly for those sectors where food makes up a significant part of their business.
Empty supermarket shelves, queues outside food retailers, the mandated closure of pubs, bars, restaurants and cafés – the impact on food producers has been almost immediate.
Supply & demand
One of the biggest challenges facing food producers right now is how their customer base has shifted in a matter of days. Many producers, under normal circumstances, supply two broad customer groups: wholesale, which in turn supplies restaurants and pubs, and food retailers which supply direct to consumers.
However, following the government's social distancing guidelines, closely followed by the closure of all restaurants, pubs and cafés, the volumes of supply to the wholesale market has plummeted.
Take an average consumer who will, for example, eat out perhaps 35% of the time, and the remainder will dine at home. That consumer, in this new world, will now be dining at home 100% of the time, and this shifts nearly all demand from wholesale to food retailers.
This presents a significant but not insurmountable challenge for food producers.
To meet this shift in demand, businesses in the sector should pivot supply from wholesale to retail to meet the spike in demand and avoid losing a significant proportion of their business.
Changing manufacturing focus
Typically, volumes to the wholesale market are supplied in bulk, such as catering packs, whereas supply to retail outlets are often smaller, individual sizes.
To successfully pivot, food producers should consider adapting their manufacturing processes. This will involve reducing packaging sizes, introducing new SKUs and increasing distribution routes.
They may also need to consider the type of foods they are producing to meet current demand. As we have seen across numerous retailers, there has been a growing trend for staple food groups, so consideration should be given to the types of product produced. Similarly, some of the higher-end products, and in some cases luxury food groups, are seeing reduced demand. Understanding rapidly changing customer tastes will be vitally important.
While the spike in demand is likely to flatten over the next few weeks as consumers' larders, cupboards and freezers become full, social distancing is likely to last for some months – so pivoting from wholesale to retail supply makes sound business sense for food producers in the short term.
Workforce management
Another challenge for the sector is workforce management, ensuring they have enough people to meet changing demands. Working to ensure you have access to contingent workers, in the event members of your existing workforce have to self-isolate, will help maintain consistent supply.
Winners in the sector will be those who are nimble and agile and who can adapt quickly to the rapidly changing landscape.