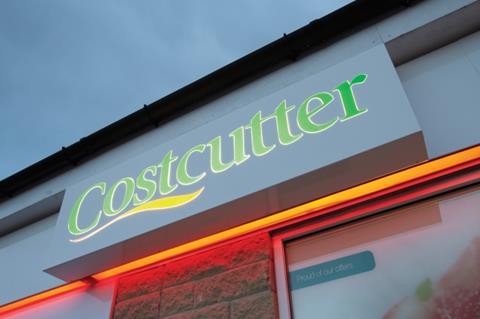 Costcutter Supermarkets Group has introduced a range of measures designed to improve the 'delivery on-time' service for its retailers, support growth categories in store and to reduce the carbon footprint of the group and its c-stores.
Changes to the delivery on-time service include increasing the minimum order quantity (MOQ) for ambient products from 80 cases per order to 120 and introducing a £55+VAT charge for any retailer that does not use its delivery slot.
CSG said the changes would improve the consistency of service with no cost impact for the majority of its retailers.
As part of its ongoing initiative to support growth categories, CSG said it would no longer pay any rebate for spirits purchases. All spirits purchases will still count towards a retailer's average weekly spend calculation. To qualify for rebates, CSG retailers will also need to correctly display key deal ends.
At the same time, to support the fresh foods category, CSG is trialling an enhanced fresh rebate of +1% in Northern Ireland, which will be considered for wider national rollout.
CSG is also introducing a £6 per week recycling charge to help support the group's commitment to reducing its carbon footprint, with retailers given the choice to opt out.
"We are constantly looking for ways to improve the delivery service our retailers receive," said retail director Mike Hollis.
"Retailer feedback has been consistent about the need to improve the accuracy and consistency of delivery on-time windows. By both charging retailers who do not use their delivery slots and maximising the efficiency of existing deliveries by increasing the ambient MOQ, we will be able to settle down into a regular delivery pattern which in time will provide our supply partner with a greater opportunity of operating to their delivery time windows."
He added the small change in the rebates scheme formed part of a wider initiative to focus on growth categories, particularly fresh foods.
"Removing rebates on spirits is, like tobacco, part of our aim to place less emphasis on declining and low-growth categories. In addition, when every Costcutter store is displaying the correct deal ends, we will be able to reinforce the Costcutter brand perception of price and value with shoppers. As we enter a recessionary period, ensuring all shoppers receive this same brand experience of price and value will be even more important than before."
These changes come into effect from 20 July onwards, with the exception of the rebates changes, which come into effect from 3 August.