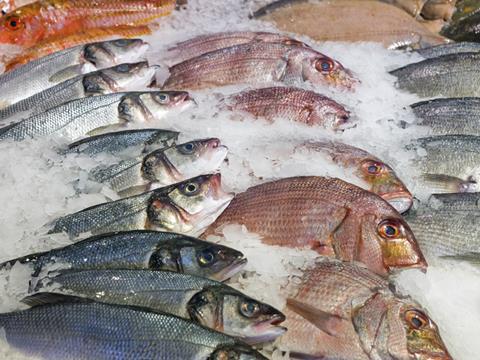 Ever fantasised about being a fishmonger? The early starts? The stench? Nope, me neither. So we should thank those who sacrifice their social lives to bring us cod. And on The fish Market: Inside Billingsgate (London Live, 10pm, 25 November) we met a few.

Unfortunately, the market is in peril. "There isn't the profit there was," mourned Billingsgate veteran Roger Barton. "It's the supermarkets."

Tough times and, as if to rub it in, the creaking market sits juxtaposed against the shimmering Canary Wharf, its looming modernity acting as an ominous metaphor for the progress that threatens the old-fashioned market's future.

"What goes on here is very similar to what goes on in Canary Wharf," said Roger, attempting to draw parallels between the fish and futures markets. However, Roger was skint, wearing a filthy apron and reeking of fish. In Canary Wharf they are sharp-suited and smell like money. Other than their proximity, the closest Billingsgate gets to Canary Wharf is haggling over the price of the meaty turbot destined for their neighbour's favourite restaurant for an expensive, expensed lunch.

Besides, Roger was no angel, off on his own little power trips half the time. Worse still, the fish inspectors condemned two tonnes of his stinky fish. "Date nonsense!" cursed Roger. But selling iffy fish is no way to win round customers sanitised by the supermarkets. If Billingsgate wants to survive and thrive it could do worse than learn a thing or two from the slick operators over the road. And sharpen up.