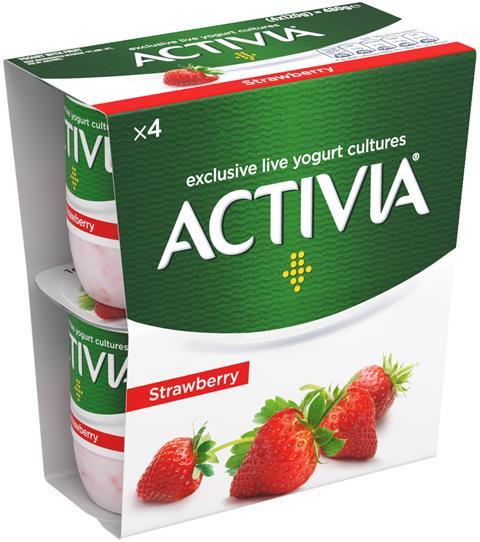 Danone has relaunched its Activia brand with new packaging and recipe reformulations after a previous shake-up failed to "deliver the brand's turnaround".

Activia's new-look ditches all mention of the dairy giant on the front-of-pack, in favour of a "more modern" look, with double stacked packaging and transparent pots. Danone said the launch would be backed by a "heavyweight" marketing push.

It comes as the third revamp in as many years for Activia, which recently returned to value growth after years of stagnating sales. But despite adding £2.7m to its sales, according to the 2018's Grocer Top Products survey, the brand struggled to maintain volume sales, dropping in excess of 13 million units.
Danone has already rolled out the new-look Activia in other markets, alongside a host of NPD, including a lineup of tea-flavoured yoghurts. It was tight-lipped on its plans this week but is expected to unveil a plant-based Activia product later this year.

It comes as Danone was applauded this week by environmental thinktank CDP for its investments into biodegradable plastic and upgrading its recycling infrastructure.
In CDP's Fast Moving Consumers report, Danone was hailed as the only multinational food producer surveyed to have achieved a 100% physically certified sustainable palm oil supply chain.