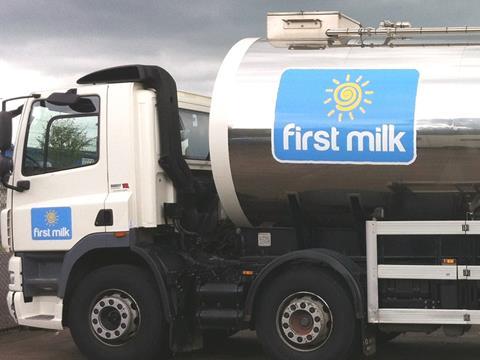 Dairy co-op First Milk has announced plans to sell its Scottish creameries on Arran and in Campbeltown.

After completing a strategic review, the supplier said the two sites were no longer a "strategic fit" for the business.

The creameries produce cheese for bulk sale and for the premium Mull of Kintyre and Isle of Arran brands. They employ a total of 32 staff and process a combined 30 million litres of milk a year, sourcing milk from 26 farms around Campbeltown on the Kintyre peninsula and a further six farms on the Isle of Arran.

While there was "undoubtedly a market" for the cheese brands, capturing those opportunities would require "significant investment for activity that is not core to our strategic direction", said First Milk CEO Shelagh Hancock.

"However, we are confident that with the right focus and investment under new ownership the businesses would prosper," she added.

The sale would enable First Milk to continue with its focus of developing its creameries in the Lake District and in Haverfordwest, Pembrokeshire, "creating value through broadening and strengthening our strategic partnerships and delivering best value for our members' investment", Hancock suggested.

Production would continue to run as normal during the sale process, with First Milk endeavouring to work with prospective buyers to ensure a "smooth transition", she added.
'Death knell for dairy farming'
First Milk said it was focused on "seeking a buyer who will invest and provide the right focus, ultimately securing a positive future for the business". But failure to find a buyer could sound the death knell for dairy farming on the islands of Scotland, suggested two senior industry sources, with no other obvious route to market for the region's milk.

Farmers supplying the creameries would be "frustrated, justifiably worried but not completely surprised by the announcement", added NFU Scotland milk committee chairman John Smith.

"They have built their businesses with a view to continuing to milk cows and have stuck with First Milk through thick and thin," Smith added. "However, these are local, family farms who have also successfully invested in building and promoting their brand locally and nationally and we must now look to the future."

There were no other milk buyers currently operating in these remote milk fields, Smith said, but they were "very productive, producing high-quality grass-fed milk, so the focus is now firmly on building a plan and attracting potential buyers into the area to view the plants".

For a relatively small investment, potential buyers would have an opportunity to take the Kintyre and Arran brands into "higher-value specialist markets backed by a story with real provenance and great-tasting cheese", he said.

The proposed sales represent the latest in a series of divestments by the dairy co-op. First Milk has gradually transformed itself from a branded dairy processor that operated in the liquid milk sector in the early 2010s to a smaller, cheese processor focusing on a handful of strategic own-label partnerships with suppliers and retailers such as Ornua and Tesco.

After several years of financial difficulties, the supplier saw profit before exceptional items grow from £6m in 2015/16 to £11.7m during the 2016/17 financial year. Net profit also rose, hitting £6m, compared with a £5.1m loss during the previous accounting period.

However, group turnover fell by almost a third from £294.2m to £206.5m due to a combination of lower farmgate prices and the effect of the divestments on its bottom line.