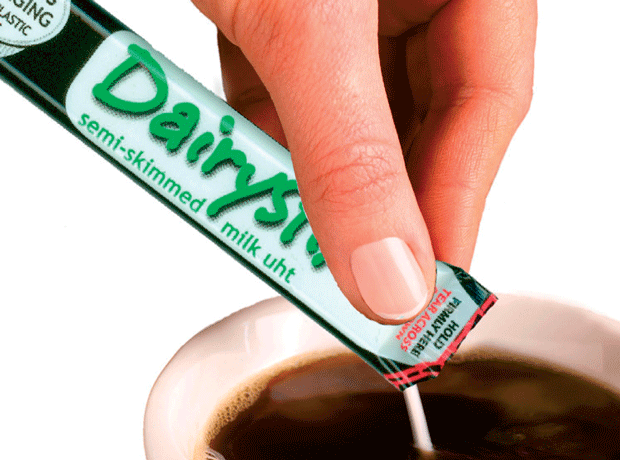 The UK's largest independent dairy company, Freshways, has ceased production of its loss-making Dairystix brand and closed its manufacturing plant in Devon, The Grocer can reveal.

Freshways MD Bali Nijjar said the business had become "unviable" due to the loss of a contract. "We have decided as a group to concentrate on our core fresh milk business," he added.

The UHT milk-in-a-stick brand was first launched in 2007 as an alternative to plastic jigger pots and quickly found a market in foodservice.

It was also listed by Tesco between 2009 and 2012. However, it disappeared in April 2012 after owner Quadra Foods went into administration, before being revived in early 2013 under new private equity-backed owner Guiston, which restarted production at its factory in Plympton near Plymouth.

Freshways acquired the majority of the business, including the Plympton site, in October 2014, with Guiston retaining a 30% share.

At the time, Nijjar said the deal would aid Freshways "in its continued desire for growth, and will open the door into additional niche markets".

But the new owners have failed to turn the business around, with Dairystix posting pre-tax losses of £1.2m in both 2015 and the most recent accounting period of 2016, according to accounts filed with Companies House. It employed 17 staff.
The supplier did not publicise its decision to axe the brand, but the Dairystix website is now offline.
"Staff and customers were told of the closure a couple of weeks ago," said one dairy industry source with knowledge of the business.

Another dairy source added: "Freshways invested in the Dairystix business but it struggled to get the right volumes at the right price and was up against stiff Irish competition, where milk prices were lower. The brand was at the commodity end of the market where you just couldn't add any value."