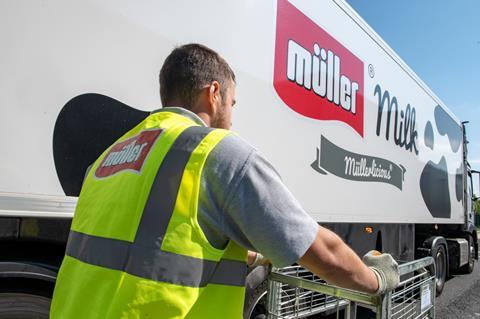 Müller is to bring its Frijj milkshake marque under the umbrella of its Yogurt & Desserts arm in a bid to boost its market share.
The brand, which has been part of the dairy giant's Milk & Ingredients trading division, will make the move in January 2021.
According to Müller, the change would enable Frijj to benefit from the brand building, product development and marketing capabilities of its more brand-centric division.
"We have significantly improved the Frijj proposition but our primary focus is on excellence in private label milk, flavoured milk, cream, butter and ingredients," explained Jon Jenkins, CEO of Müller Milk & Ingredients.
"As part of the Müller Yogurt & Desserts branded portfolio, Frijj will fully realise its potential."
The head of the Yogurt & Desserts division, Bergen Merey, said it hoped to capitalise on the "opportunity" provided by retailers giving more shelf space to milk drinks.
The announcement has come a matter of weeks after Müller announced Frijj would be manufactured by a third party – Refresco – for the first time.
Müller saw a surge in sales for its Müller Corner yoghurts during the initial part of lockdown, with more shoppers buying the brand than at any other point in the past three years.