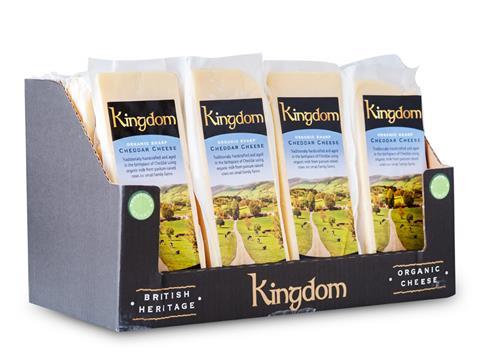 Organic dairy co-op Omsco risks losing access to its multimillion-pound US export market at the end of the year unless the British government resolves a Brexit-driven hiatus over equivalence of standards.

Two-way trade between Omsco and its US partners is worth in excess of £30m a year to the dairy co-op and has the potential to be worth as much as £100m, said chairman Nicholas Saphir.

However, the co-op will not be able to produce cheddar for the US market after the end of the year as it is unclear what standards it will have to adhere to by the time it is ready for export in 2019 and 2020.

Equivalence is the principle where two countries recognise each other's standards as being sufficient to satisfy export rules.

"Technically, agreement on equivalence is between the US and Brussels. Therefore, post-Brexit the UK will not be covered by that agreement," Saphir said.

"The problem we have is that the government says subjects such as equivalence will only be part of post-Brexit trade negotiations and cannot be addressed until we begin trade talks with the US," he added.

"If we don't have equivalence agreements by the end of the year we wont be able to lay down cheese for that post-Brexit period because of the risk the Americans may not accept it."

The issue could derail eight years of work by Omsco in developing a US market, a prospect Saphir said would be a "great shame".

"It's a perfect example of how complicated the minutiae around Brexit negotiations will be. It has taken Defra a long time to grasp," he added. "It's a situation which many exporters could find themselves in."

Defra declined to comment. A spokesman for the USDA said it was "aware of this issue and stands ready to work with UK authorities toward the objective of laying the groundwork for a future trade agreement once it has left the EU".