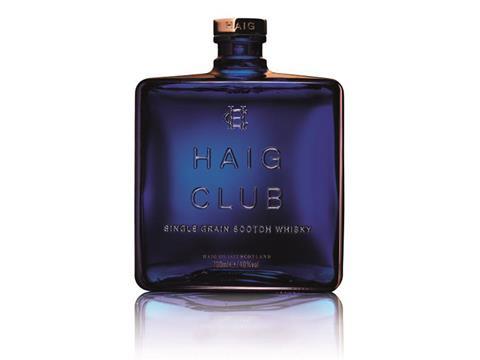 Diageo has teamed up with David Beckham and Spice Girls manager Simon Fuller to launch a Scotch whisky.
Beckham and Fuller are to work alongside Diageo to develop the brand, strategy and positioning of Haig Club Single Grain Scotch Whisky, which will launch later this year. Beckham will also promote a responsible drinking programme for the brand.
Haig Club has been created by House of Haig, makers of Haig blended Scotch and Dimple Scotch. Diageo said the spirit had been made using a unique process that combined grain whisky from three cask types to create a "fresh, clean style" with an "ultra-smooth taste" that it claimed would be enjoyed by whisky drinkers and those who had always wanted to try whisky.
"David Beckham and Simon Fuller are renowned for breaking boundaries and shaking up markets in every sector in which they work," said David Gates, Diageo global head of premium core spirits. "Whisky is experiencing a continued global renaissance and like many of the world's most respected whisky experts, we believe this will be the year that grain whisky breaks into the mainstream and gains the recognition it deserves."
Diageo chief marketing officer Syl Saller said the launch would be an "accelerator for the whole sector". "Consumers are constantly searching for new and different tastes and experiences and they are especially excited by those that come from authentic, heritage brands. And Haig Club certainly ticks those boxes," she added.
Fuller manages sports stars including Beckham and Lewis Hamilton, and has worked with artists including Kelly Clarkson, Annie Lennox and Amy Winehouse.