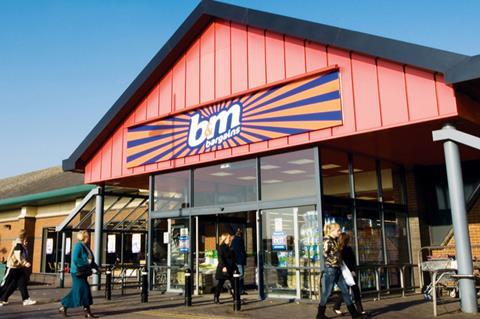 B&M will close smaller branches temporarily due to the lockdown

Staff will be furloughed as part of the job retention scheme
B&M is temporarily closing 49 stores because of trading conditions during the coronavirus lockdown, the company has announced.

B&M stores have remained open during the lockdown thanks to its essential ranges including food, but trading patterns are being reviewed on an ongoing basis, according to the variety discounter.

The 49 closures were typically of smaller branches, including some in shopping centres where trading had largely ceased, the company said. Some 42 were also close to a larger B&M store.

Staff at affected stores are being furloughed in the government's coronavirus job retention scheme.

The move leaves over 600 B&M stores still trading, along with about 300 Heron Foods.

B&M is the second food retailer this week to announce closures in shopping centres where most other stores have already pulled down the shutters in the lockdown.

Yesterday Poundland said some if its 100 temporary closures were on the instructions of shopping centre landlords.

The Grocer last week reported that shopping centre trade body Revo was in talks with the government to find a way to keep centres open despite most retail tenants closing. Landlords wanted the centres to stay so essential retailers could trade, but were under pressure from non-essential shops refusing to pay service charges for closed stores, Revo said.