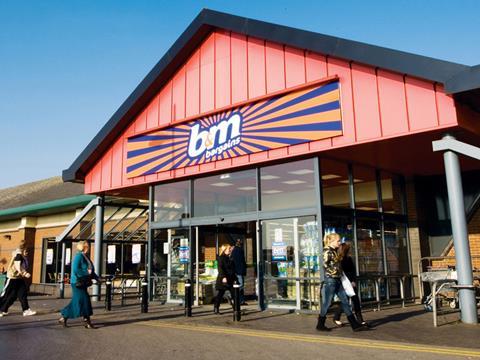 B&M is prioritising food and toiletries over general merchandise to keep shelves stocked with the most essential products in the coronavirus outbreak.
The variety discounter has turned its warehouses and lorry fleet to focussing on getting the products most in demand to stores.
Like other retailers, including Iceland, Sainsbury's and Tesco, B&M is also planning to set aside certain opening times for the elderly and other vulnerable customers. The dedicated period would be weekly, with details to be announced later, B&M said.
The news was relayed by B&M CEO Simon Arora in his second message to customers in days, both offering reassurance over supplies during the coronavirus outbreak.
He said seven million customers had visited B&M stores in the past week alone.
"Our warehouse and store teams are certainly tired on their feet, but morale is high and we are proud that we are playing our little bit to allow our shoppers to buy their grocery and cleaning needs in readiness for the difficult times ahead," he said.
"We have prioritised food, toiletries and cleaning over non-grocery in all our warehouses and on our lorries. If we are out of stock when you visit, please do return as most stores do receive a large new delivery every day.
"On non-grocery everyday essentials such as lightbulbs and batteries, our stores and depots were very well stocked before the current crisis, so availability is also good there.
"Our store teams recognise that B&M is particularly popular with elderly shoppers. Please rest assured that our colleagues are keen to offer those elderly or vulnerable shoppers every help we can, from taking bags to your car or with help finding certain products. When you visit a store, please just don't hesitate to ask.
"We are planning a dedicated period every week just for elderly and vulnerable customers. Further details will be provided shortly."
B&M has six UK warehouses including a recently opened one-million sq ft facility in Bedford with multi-temperature storage.
Arora's announcement this afternoon follows a string of new special measures revealed today by supermarkets to maintain essential supplies amid the outbreak.