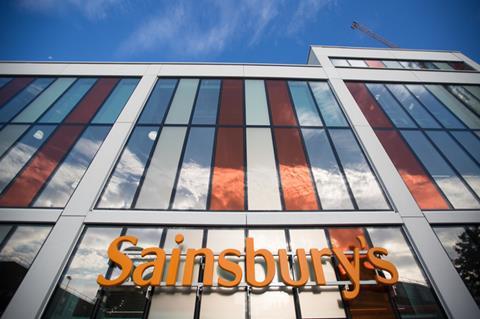 Supermarkets and other food retailers have introduced a raft new measures to safeguard food supplies amid the coronavirus outbreak.
It comes as they try to reassure customers that there is no need to panic-buy and ensure essential supplies remain available to the most vulnerable.
Here is the latest from the biggest players.
Sainsbury's
Sainsbury's this morning became the first supermarket to announce it would prioritise vulnerable and elderly people for online deliveries. It follows a surge in demand that has left all the major supermarkets' online services struggling to keep up.
From Monday 23 March, Sainsbury's will give over-70s and those with a disability priority access to online delivery slots, CEO Mike Coupe said in a message to customers.
The supermarket is also expanding its click & collect service and will be "significantly" increasing the number of collection sites across the country over the coming days in preparation for Monday.
Meanwhile in stores, Sainsbury's will set aside the first hour of trading in every supermarket this Thursday 19 March for elderly and vulnerable customers. For all other customers, stores would open an hour later than the usual opening time listed online. "I hope that you can respect this decision and will work with us as we try our best to help those that need it the most," Coupe said.
It follows a move by Iceland earlier this week to "encourage" all its managers to set aside two hours of trading this morning (18 March) to shoppers of state pension age.
To help get more essential items on to shelves, Sainsbury's is to close supermarket cafés, along with meat, fish and pizza counters, from Thursday 19 March.
Restrictions are being applied on a larger number of products, with customers now only able to buy a maximum of three of any grocery product and a maximum of two on the most popular products, including toilet paper, soap and UHT milk.
"We have enough food coming into the system but are limiting sales so that it stays on shelves for longer and can be bought by a larger number of customers," Coupe said.
"As we work to feed the nation, we are also focusing all of our efforts on getting as much food and other essential items from our suppliers, into our warehouses and onto shelves as we possibly can. We still have enough food for everyone – if we all just buy what we need for us and our families."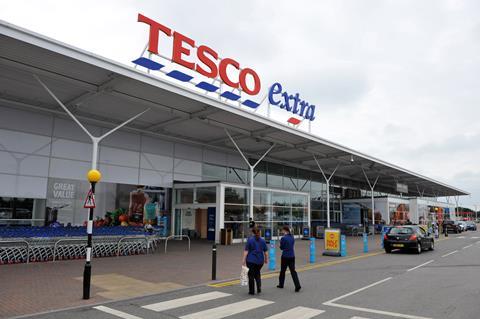 Tesco
Tesco has changed its hours for large stores open 24 hours a day. The stores will be closed from 10pm to 6am, but the supermarket added there would be no cut in pay for staff as they would still be working to replenish shelves.
A Tesco spokeswoman said: "We are changing these store hours to ensure we can serve customers better at this time. It gives our colleagues the time overnight to restock the store, replenish the shelves and support our online grocery service at a time when demand is high."
Like Sainsbury's, Tesco has also further tightened restrictions on purchases, to three of any one product per customer.
"To help our customers get the things they need at this time, we are introducing a purchase limit of three items on all our products," said the spokeswoman. "Our stock levels are good, and we have daily deliveries to replenish our stores. We would ask our customers to please shop as they normally would, to help maintain good availability for everyone."
Some Tesco stores have gone further, notifying shoppers on signs near the entrance that the limit is two of any one item per customer.
Promotions including multi-buy deals are being scrapped.
Tesco also announced today that meat, fish and deli counters would close as of tomorrow (19 March), along with salad bars, to allow staff more time to restock shelves with essential items.
At checkouts, "some distancing measures" would be introduced and customers who could pay by card would be invited to do so.
Customers were asked to shop in store rather than online so that more delivery slots could be made available to those most in need of them, including the elderly.
And one hour of opening time every Monday, Wednesday and Friday, from 9-10am, would be set aside to prioritise elderly and vulnerable shoppers, with exception of Express stores.
"At Tesco, we have been doing everything we can to keep business as usual, but we now have to accept it is not business as usual," CEO Dave Lewis wrote to customers.
"In the last two weeks, we have seen significant and prolonged increases in demand across all of our stores and this is leading to shortages in some products for some customers.
"Reacting to the latest government announcements, we have to plan on this situation being the new normal and we will do all that we can to make the food you want available, but we need your help."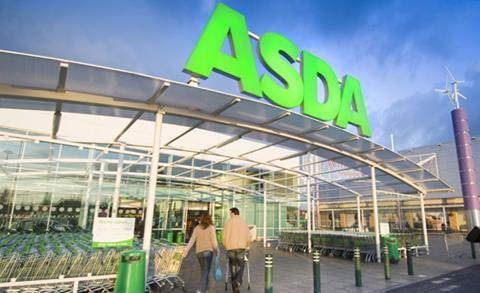 Asda
Asda has placed a limit on each product of three per customer across food, toiletries and cleaning products to safeguard access to essentials.
It is also this week freeing up room for colleagues by temporarily closing cafés, pizza counters and other additional services.
A statement on the Asda website said: "Like most retailers, we have seen a heightened demand for products both in stores and online. We have plenty of products to go around, but we have a responsibility to do the right thing for our communities to help our customers look after their loved ones in a time of need.
"Whilst we are doing everything we can to maintain the availability of products, we are asking our customers to shop responsibly so that everyone has access to the essentials – so whilst we have placed a limit on certain purchases, we encourage customers to only buy what they need. We are also grateful to our colleagues for their efforts to make sure our shelves are being refilled regularly and would ask customers to be patient with them as they try to meet this increased demand for products on the shop floor."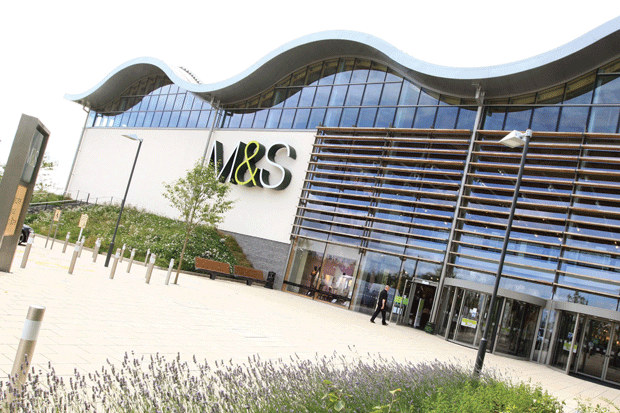 M&S
M&S will redeploy staff from clothing & home to food teams, CEO Steve Rowe said in a message to customers this morning.
As a result, fitting cubicles would close, although experts would still be on hand to offer sizing advice.
Extra cleaning was also taking place, and staff across stores and the supply chain had been provided with additional hygiene products, Rowe said.
A contact-free service had been introduced for online clothing, home, flowers, hampers and wine orders. "This gives the option of no hand to hand contact and the driver can leave the delivery safely at your door," said Rowe.
M&S was also supporting suppliers and increasing the amount of food it sourced in the UK to help meet demand, he said.
M&S Bank would offer currency refunds to customers who could no longer travel due to coronavirus.
"Throughout our history, our customers, colleagues and communities have relied on us during the most challenging circumstances," said Rowe. "We don't take that lightly and in the coming weeks we will share more about what we are doing to help you and the wider community, particularly its most vulnerable members."
Waitrose
A statement from John Lewis said Waitrose would temporarily change the cut-off time for ordering next-day deliveries online from 11pm to 12 noon to help deal with high demand.
The website continues to suffer intermittent availability problems due to high demand. In the past 24 hours, a holding message on the site has been changed from "Sorry, waitrose.com is unavailable", to "We're sorry you are experiencing a delay in accessing waitrose.com."
Waitrose said it had introduced additional cleaning into shops, particularly on high contact points such as self-scan checkouts and keypads.
Waitrose has limited the number of items customers can buy on a small number of hygiene lines, but did not update on whether this would be extended.
"To help our partners focus on serving you and making sure our shelves are filled, we may sometimes need to reduce the services available in your local shop," said Bérangère Michel, JLP executive director for customer service.
"We'll always try to make you aware if this happens – but if you have any questions, please ask one of our partners."
Morrisons
Morrisons today announced plans to slash its range by up to a third so that shelves could be replenished more quickly with products in high demand.

It followed a pledge yesterday to expand its online delivery capacity and guaranteed the pay of its staff amid what it called "unprecedented challenges and uncertainty" around the coronavirus outbreak.
The supermarket said the new measures would create 3,500 jobs as it recruited more pickers, drivers and staff to work in the company's distribution centres.
CEO David Potts said: "We expect the days, weeks and months ahead to be very testing and we are determined to do our bit. These measures will support our very hard-working colleagues, enable us to provide more food to more people in their homes and create opportunities for people whose jobs are affected by the coronavirus."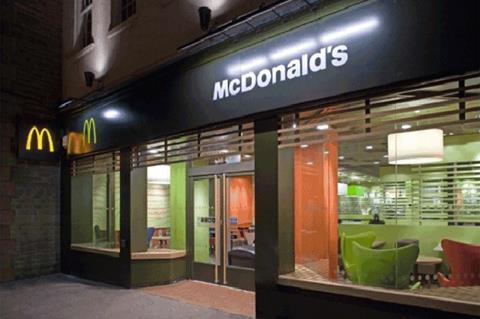 McDonald's
In the out of home sector, McDonald's made its restaurants takeaway-only from this morning. Delivery is also available, while physical contact with customers will be avoided.
"From 5am on Wednesday 18 March, all restaurants will close seating areas and temporarily move to being takeaway, Drive Thru and McDelivery only," the fast food chain said in a message to customers.
"With immediate effect, all of our Drive Thrus and McDelivery orders via Uber Eats and Just Eat will be contact-free, with no physical contact between customers, employees and couriers wherever possible."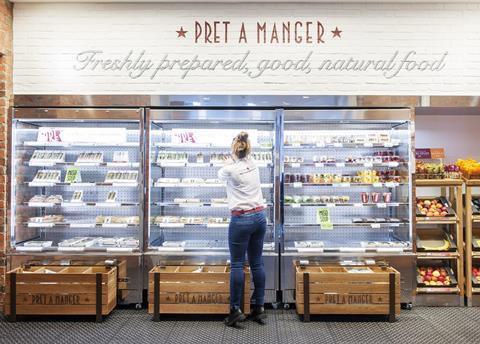 Pret a Manger
Pret a Manger will no longer allow customers to sit in-store from Thursday 18 March in a bid "to reduce points of contact" in shops.
The chain is also offering NHS workers free hot drinks and 50% off everything else from today.
Pret CEO Pano Christou said: "The Pret family and the whole world are in uncharted territory, and it is important that we show solidarity and stand by each other in this difficult time.
"I had my eldest son, who has asthma, in tears earlier this week and we're all seeing the impact on our friends and families.
"The teams on the frontline of the NHS are doing an extraordinary job and deserve all our support through this crisis. Hopefully this small step helps brighten their day."