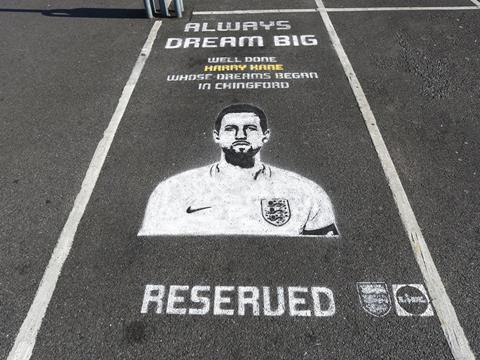 Lidl UK has reported its highest ever footfall levels during the World Cup apart from at Christmas.

On 30 June, the Saturday after England reached the last 16, the discounter experienced its second busiest day ever, with footfall up 12% on last year.

Sales were boosted by garden parties and barbecues according to the supermarket. Between 14 June and 15 July, burgers were up 45% year on year, with over 100 sold every minute.

Barbecue meat and poultry sales were up 25%. Beer, wine and spirits rose 16% overall, with beer experiencing an 18% uplift.

The supermarket also sold 120,000 England branded tops, 34,000 children's England strips and 35,000 footballs in its 710 UK stores.

"England's remarkable run in the World Cup, along with a never-ending heatwave, has led to more customers coming through our doors than ever before," said Lidl UK CEO Christian Härtnagel.

"As the official supermarket of the England football team, we've been really proud of their performance, and it's been great to get behind the squad.

"We're also incredibly proud of our colleagues, who have worked extremely hard throughout the tournament, to ensure that Lidl stores across the country were stocked up with supplies as the nation showed their support."

Yesterday the supermarket tweeted that England stars including manager Gareth Southgate had been reserved car park spaces at their local Lidl branches. Pictures showed players' names and images painted on the spaces.

The tweet said: 'For their epic effort in Russia, we've reserved each of the @England team (not forgetting Gareth) a space at their local Lidl for whenever they want to pop in. #DreamBigWithLidl'.